Ron Jager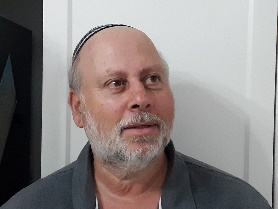 Ron grew up in the South Bronx of New York, making Aliyah in 1980. Served for 25 years in the IDF as a Mental Health Field Officer in operational units. Prior to retiring was Commander of the Central Psychiatric Clinic for Reserve Solders at Tel-Hashomer. Since retiring has been involved in strategic consultancy to NGO's and communities in the Gaza Envelope on resiliency projects to assist first responders and communities. Ron has written numerous articles for outlets in Israel and abroad focusing on Israel and the Jewish world.
Palestinian Arabs will lose Jerusalem too
Palestinian factions have come out with a public call to escalate the latest Jerusalem 'intifada'. Over the past week Jewish Jerusalemites have been attacked on the light rail, on the streets, and in the Old City for no other reason than their being Jews going about their daily business. Alongside the uptick in street violence in Jerusalem, Hamas, the sister terror organization, fired from the Gaza Strip no less than 40 missiles and rockets on Jewish communities located in the Gaza envelope surrounding the Gaza Strip. Hamas has urged terror groups to remain ready to fire additional rocket salvos into Israel: "We call on the masses everywhere to organize activities of support for this uprising," to "escalate the uprising in Jerusalem" and to form a "unified leadership for popular resistance" against Israel.
To their detriment, the Palestinian Arabs and their leaders seem to have a short memory and never learn from past experience. At the conclusion of Israel's War of Independence, instigated by a coordinated and massive four front attack on Israel, the Palestinian Arabs lost the Negev and the Galilee regions. The 1967 Six Day War, also instigated by a coordinated Arab declaration of war, ended with the Palestinian Arabs losing all of Judea and Samaria, the Golan Heights (Ramat HaGolan), and East Jerusalem. The 1st and 2nd Intifada instigated by Arafat and the Palestinian Authority after the Oslo Agreement concluded with Israel retaking a measure of control of most of the land it had given over to Palestinian Arab sovereignty.
During the past week, Jerusalem has been at the center of a renewed Palestinian Arab terror campaign against Jews; stone throwing, violent demonstrations, attacking Jews on the street and light rail, and putting all of these events on social media so as to convey visceral hatred of Israel. Learning nothing from their own historical experience, and repeating the same destructive expression of hatred and rejection of anything Jewish, the Palestinian Arabs will eventually lose all Arab rights in Jerusalem just as they lost control of lands they held in the past.
Despite the horrors of radical Islam, it is Israel exclusively that lives under a microscope with the events in Jerusalem scrutinized by the nations of the world. The Biden administration came out with a public call for "both sides" to show restraint. Russia invades and occupies Crimea, Nigeria enslaves, China oppresses, Pakistan rapes, Iraq slaughters, North Korea starves, Iran nuclearizes, Syria massacres, Afghanistan tortures, ISIS beheads, and yet Israel remains the sole state put under the magnifying glass by the morally bankrupt and hypocritical nations of the world.
What the nations of the not so "enlightened " world fail to note is that the Palestinian Authority and its sister Hamas terror organization are actively supporting the street violence in Jerusalem, for the same reason thousands of missiles have rained down on Israeli cities over the years - even though it created more destruction for Palestinian Arabs in Gaza. Their goal is keep the Palestinian Arabs focused on "resistance" - a synonym for endless war that won't be solved by Israeli territorial concessions or greater sensitivity for the Muslims' desire to deny Jewish rights in Jerusalem. What we do simply does not matter to them and it will never sink in that they are facing the Jewish nation and the Jewish people, We are here to stay.
For countless centuries, our ancestors have been praying to return home to Zion. For those of us born in the generation that did in fact return home to Israel, we can only cherish and uphold the immense blessing that we feel for being part of this amazing historical and almost biblical period.
In 1947, Israel accepted the "two-state solution" declared by the United Nations, focusing her efforts on moving ahead, never looking back. Since then, Israel has made a desert bloom. We have built roads, schools, hospitals, universities and great cities. Despite the many wars Israel has had to fight, the people of Israel have never stopped looking forward. Israel has shown time and time again its willingness to make painful sacrifices for the sake of a genuine and enduring peace with its Arab neighbors.
Israeli Arabs including Jerusalem's Arab residents have infinitely more human rights in Israel than Jews ever had in any Arab nation, or that Arabs have in any Muslim nation in the Middle East today. Not surprisingly, these fundamental freedoms seem to be always overlooked by the very Palestinian and Israeli Arabs who enjoy and benefit from their democratic rights in Israel. The hearts and minds of the Palestinian Arabs continue to be overwhelmingly "occupied" with Jew-hatred. This is the true narrative about the so-called "occupation".
Once again a new generation of Israeli and Palestinian Arabs who live in Jerusalem, are expressing their hatred of Jews to further that same futile aim and in the name of this ancient hatred. Though many of Israel's enemies promote the notion that the violence is caused by Jewish actions, the latest street terror campaign, if it continues, will be very much like every other episode in the Palestinian Arab's hundred-year war against Zionism. They lose and we march on forward.
Those who wish the Palestinian Arabs well should urge them to try to shake off this rejectionist mindset, and stop acting like the great whales that continue ramming the shore, again and again until they die; Jerusalem's Palestinian Arabs will in the very soon future lose it all; and that includes losing Jerusalem.
Historical legend tells the story that Napoleon Bonaparte visited a synagogue in Russia on the eve of the Fast of Tisha B'Av. Noticing the lamentations and expressions of mourning of the Jews, who sat on the floor with minimum candlelight, Napoleon asked his advisors: "Why are the Jews weeping and mourning?" It was explained to Napoleon that they are mourning for the destruction of their Temple. Napoleon asked when this Temple was destroyed. Informed that it had occurred 1700 years earlier, Napoleon said that if these people are still mourning their Temple so deeply after 1700 years, they will be restored to their land and their Temple rebuilt.
What Napoleon understood at a glance about the Jewish nation, the Palestinian Arabs will never be willing or able to comprehend. For the past three quarters of a century since the Peel Commission which recommended the partition of the land between the Jews and the Arabs, the Arabs have consistently rejected any possibility of compromise or willingness to live alongside a Jewish state. The latest street terror campaign by the Palestinian Arabs will be just another passing episode, a blip on the road of Jewish emancipation and the continued building of the Jewish State.
Holocaust Remembrance Day back-to-back with Independence Day in Israel
The days following Pesach are always an emotionally charged period in Israel. From celebrating the redemption of the Jewish nation during Pesach, we move on to Yom Hashoah, Israel's annual Holocaust Remembrance Day. We then move on to Yom Hazikaron when Israelis pay tribute to the country's fallen soldiers during a solemn day of mourning. On this official Memorial Day, Israel also mourns the loss of civilians who were killed as a result of terrorism. For most of us in Israel, this time period encompasses the price that we pay for being Jews, then and now.
To date; 23,816 soldiers have died since the establishment of the State of Israel. On this day, we commemorate each and every one of them. We witness how a whole country ceases to work and remembers those who have given their life to defend the State of Israel.
Yet, as evening approaches, and the sun begins to set once again, the country undergoes a transformation. The streets are suddenly filled with people celebrating Yom Haatzmaut, Israel's Independence Day. The celebrations continue into the night and the following day.
Making the switch so suddenly has always seem to me as odd. Have we forgotten that but moments before, our hearts were heavy with grief for the family and friends that we lost, and continue to lose every year?
Yom Hazikaron and Yom Haatzmaut are purposely back-to-back for a purpose. The celebrations of Independence Day (Yom Haatzmaut) are incomplete by themselves. We celebrate these two events with the acute awareness that without the incredible sacrifice of those we have lost, there would be no State of Israel. Yom Hazikaron gives our Yom Haatzmaut meaning and perspective. We are forced to confront and remember the terrible price we have had to pay for our existence as a Jewish state, and because of this price, we value that freedom all the more intensely.
Yom Haatzmaut also gives Yom Hashoah a greater meaning than ever before. We in Israel are defending and dying on the front lines on behalf of every Jew in the world. For the Jews of the diaspora, Israel has become a very real safe haven for every Jew and essentially come home, only because he is a Jew. This is the very opposite of the not-so-distant past when entrance to a safe haven was denied only because one was a Jew.
Unfortunately, historical events as earth-shattering and history-ending as they seem at the time, they can eventually fade from the forefront of public consciousness and become just a lingering memory.
When Holocaust survivors will no longer be around, and when there is no more opportunity to let children and educators hear firsthand testimony of the Holocaust, will the Holocaust be just another event studied in world history classes? With all of the effort that has gone into recording testimonies of the Holocaust be enough to preserve historical memory in terms of the magnitude and uniqueness of the Holocaust? At the recent ceremony, Prime Minister Benjamin Netanyahu spoke passionately about the failure of today's democracies to learn the lessons of the Holocaust. In doing so, he directly compared appeasement of the Nazis with contemporary efforts to engage Iran and its nuclear threat via diplomacy.
However, it is likely that much of what passes for liberal and enlightened opinion in both Europe and the United States will dismiss these analogies between the Shoah and the modern day existential threat that Iran poses for the future security of the State of Israel. Prime Minister Netanyahu is absolutely right when he points out that talk about the horrors of the Holocaust and vowing "never again" is meaningless when it is bound by policies that essentially empower those who not only deny the reality of the Shoah but also seek the means to perpetrate a new one.
Iran is not Germany, but on a day when the lessons of history should be uppermost in our minds, the burden of proof lies with those defending appeasement of a government that seeks to complete the work Hitler started, not with those lamenting this disgraceful attempt to make a devil's bargain with a violent hate-filled theocratic regime. We are unable to escape the modern day interconnectedness between Yom Hashoah, Yom Hazikaron, and Yom Haatzmaut.
In Israel, Jews are a sovereign power and enjoy the dignity of Jewish self-government: they are keepers of their own land, speakers of their own language, and shapers of their own national destiny. The old-world problems of the Jews—living in segregated conditions, burdened by humiliating legal restrictions, often impoverished and dispirited—are no longer Jewish problems in the modern State of Israel.
The message of the Passover Haggada, the event that began this period of Yom Hazikaron and Yom Haatzmaut is that there are no shortcuts to freedom. To gain and keep it, you have to be willing to fight for it. You must be willing to make the ultimate sacrifice.
As Eric Cohen has written: "In this light, the sheer existence of modern Israel is an incredible fact and to some nothing short of a miracle. That from a few fragile settlements, and out of the ashes of the Holocaust, it has in only a few decades become the center of the Jewish people is one of the greatest political achievements in human history. This new Jewish civilization has created a permanent fighting force to defend itself. It survives through military strength, but hardly through that alone. Its real strength resides in the spirit of its people, one of the most optimistic, enterprising, and resilient citizenries on earth."
Will the Story of Exodus be the next victim of cancel culture?
With Pesach (Holiday of Passover) literally just around the corner, should we be concerned that the story of Exodus may very well be the next victim of "cancel culture". The story of Exodus tells of the Jewish nation's departure from Egypt, the revelations at Mount Sinai, and their wanderings in the desert wilderness for 40 years prior to entering the Land of Israel. The central message of Exodus was that the Jewish nation was delivered from slavery to freedom by God, and therefore became the "Chosen People" by the covenant given to the Jewish nation at Mount Sinai.
Early Christians saw the Exodus as a typological prefiguration of resurrection and salvation. The story has also resonated with other non-Jewish groups, such as the early American settlers fleeing persecution in Europe, and African Americans striving for freedom and civil rights. However, this message of liberation from slavery to redemption may very well be nothing more than a hollow manifestation of wishful thinking and a remnant of what was once accepted as progressive thinking.
Today's progressive movers and shakers, such as Black Lives Matters and their supporters among America's intelligentsia, academia, and media celebrities, have rendered this interpretation of Exodus no longer valid. With the proliferation of fake news alongside the unparalleled political polarization that has swept America, its makes it nearly impossible to establish an agreed-upon set of historical facts from which to draw conclusions, let alone accept the story of Exodus as a beacon of hope and freedom from slavery.
Current progressive thinking has a wholly different approach and asserts that not only are Jews to be seen as privileged whites, but that being Jewish can be invoked and used to benefit Jews as a way of intensifying someone's status as being white. This being the case, their argument goes further and claims that essentially Jews have no right to be identified as oppressed and thus cannot claim sympathy for being slaves under Egyptian bondage. Inferred in this interpretation is that Jews should not be viewed in the same way as other minorities who have been freed from slavery. In other words, the Jewish nation's past persecution has been canceled by their present day status as white privileged.
Many liberal Progressive Jewish leaders and Jewish organizations have been unable to remain on the sidelines and have eagerly jumped on the bandwagon to strengthen this cancel culture mentality. They absurdly claim that we must realize that oppression today is as real as it was in Biblical times. They go one step further and state that we have to consider the possibility that we, as white American-born Jews, are the Egyptians of today and must repent for the sin of our status as white privileged. Progressive Jewish thinking takes it one step further and blames Jews for moving their Jewish institutions to the suburbs as Jews gravitated out of urban areas. They blame Jews for not investing in their former urban neighborhoods and in non-Jewish residents that have remained residing there. They claim that Jews have been warmly welcomed and integrated into their new communities in no small part because of their white skin and have been lulled into complacency enjoying their "insider white" status. The massacre at the "Tree of Life" Synagogue and the thousands of anti-Semitic attacks on Jews everywhere in American, whether in cities or in the suburbs, doesn't even make a dent in these cancel culture sympathizers and only strengthens the belief that American Jews are no different than White supremacists and can no longer be viewed in the same way as other minorities.
The most insidious aspect about cancel culture is that you don't even have to support it or actively participate in cancel culture for it to endanger the well-being of American Jews. Due to the impact of social media and mainstream media that do nothing to counter the cancel culture mentality overtaking America, events are driven and amplified by small numbers on social media that shame and intimidate much larger groups into silence and apathy.
This modern day form of ostracism and the current state of cancel culture can be correctly compared to the "Blacklist" period of the McCarthy period in the 1950's that swept America. Cancel Culture can also be associated as a modern manifestation of the Nazi book burnings campaign conducted by the German Student Union (the Deutsche Studentenschaft) who ceremonially burned books in large bonfires in Nazi Germany and Austria in the 1930s. The first books burned were those of Jewish authors and ideologues such as Karl Marx. The book burning and blacklisting of the past, and the cancel culture of today are two sides of the same coin. Unfounded claims, or guilt by association are sufficient to put American Jews in danger and the escalating acts of anti-Semitic attacks on Jews attest to this phenomenon.
What cancel culture fails to address in its wider impact is that it is inherently selective in cancelling any manifestation of thinking right-of-center exclusively. The most obvious example has to be with extremism being defined as "white supremacist" beliefs. Nothing about anarchism, nothing about any group that might be found on the left. Advocates of cancel culture refuse to consider antifa as an extreme organization. Even simpler, why is it extremist to attack a Capitol police officer (by white supremists), but not extremist to attack a Portland police officer (by black supremists)?
Cancel culture is not a response to attempts to silence legitimate protests rejecting the racial status quo in America, nor is cancel culture an authentic attempt to right historical wrongs and push for meaningful change. Cancel culture has become an effective societal mechanism to silence dissent, intimidate those who think differently or oppose the progressive side of the political map, and change historical memory such as the story of Exodus.
It was Prime Minister Winston Churchill who stated that "Some people's idea of [free speech] is that they are free to say what they like, but if anyone says anything back, that is an outrage." Wherever we look, whatever we hear, wherever we tune in; it's everywhere; cancel culture represents the progressive vanguard dedicated to erasing the origin, the spirit, and the magnificence of Western society.
'The time has arrived to cancel the cancel culture. Only by shining a light on those individuals and organizations at the forefront of cancel culture and holding them accountable for historical homicide that they commit again and again, only then can we regain the upper hand in fighting those that are a modern manifestation of McCarthyism and the burning of books.
The lowest common denominator and the Democratic Party
The Coronavirus is impervious to prejudice. The coronavirus is indiscriminate and unforgiving; and cannot distinguish between rich or poor, between black and white, between Democrats or Republicans. The Corona virus treats Christians, Jews, and Muslims with the same determination and zeal. . It can infect anyone and everyone, causing death indiscriminately with a vengeance. The Corona Virus poses an immediate and direct threat on modern society as we know it.
The apocalyptic challenges facing newly elected President Biden would seem to necessitate adopting traditional political wisdom. At times like this, one would expect that the newly elected Democratic administration would place truth and expertise in politics, in science, in medicine at the forefront of its efforts to provide hope and solutions for the American people and for the extended global community.
Instead we are witnessing Democratic rule by the rabble and the lowest common denominator. We are in the midst of the beginning of a perfect storm of ignorance. Democracy makes it possible that someone who is led rather than leads lands at the top and it seems that this is shaping up to be our current political reality.
Experts can make mistakes; they are prone to error no less than common men or women, and cannot be given or trusted with sole authority and power. Their advice should be always heeded with careful consideration alongside the voicing of opposing opinions. Yet it seems that wherever we put our foot down, we encounter a reality of a blanket dismissal of the policy decisions of the previous Republican administration's experts, and the demonization of former President Trump.
Rather than question the effectiveness of expert based policy decisions concerning the Corona virus, many of whom voiced their professional opinions live during President Trumps many press conferences, we are subjected to divisive accusations such as Vice President Harris who falsely claims that they had to "start from scratch" concerning the vaccine distribution program. Much of the criticism being voiced today has no basis in reality or facts, but seem to be more like the result of a media hype production using focus groups and rating scales.
In the same manner that we need to unite to work together towards a vaccine based cure to eradicate the Coronavirus, we also need to be united in finding answers to what caused the pandemic. Pandering to the lowest common denominator will only strengthen those opposing national unity and increase civil refusal to be vaccinated.
This past month, the first month of the Biden Presidency, much could have been done to restart a public dialogue focusing on what's important to the American people and how we can unite to defeat the Coronavirus in the coming year with the vaccine program. Instead this critical and formative first month was wasted by the Democratic Party leadership (a perfect example of President Biden being led rather than lead), in trying to inflict as much damage as possible to the Republican Party and former President Trumps political legacy so as to diminish the likelihood of a Republican Party success in the 2022 midterm elections.
How else can one explain the intentional political distraction caused by the post-election Democratic impeachment hearings that were reminiscent of previous Democratic induced legal proceedings; the first Trump impeachment hearings, or the Kavanagh hearings; both noted for high TV ratings yet having no real value other than to attack Republicans and anyone who dares to support their side of the isle.
The Democratic Party's self-induced preoccupation with the lowest common denominator has permeated all sectors of life, even the teaching of basic mathematics, despite the spread of Coronavirus everywhere. Just this past month, the Oregon Department of Education (ODE) encouraged teachers to register for training that encourages "ethno mathematics" claiming that White supremacy manifests itself in the focus on finding the right answer. In an ODE newsletter, a "Pathway to Math Equity Micro-Course," designed for middle school teachers to make use of a toolkit for "dismantling racism in mathematics." The event website identifies the event as a partnership between California's San Mateo County Office of Education, and others.
The toolkit includes a list of ways "white supremacy culture" allegedly "infiltrates math classrooms." Those include "the focus is on getting the 'right' answer," students being "required to 'show their work,'" and other alleged manifestations. "The concept of mathematics being purely objective is unequivocally false, and teaching it is even much less so," the document for the "Equitable Math" toolkit reads. "Upholding the idea that there are always right and wrong answers perpetuate objectivity as well as fear of open conflict." Thereby 1 + 1 no longer equals 2, and the lowest common denominator will be nothing more than a metaphor.
This past year's Democratic Party preoccupation and support of what it calls social justice and anti-racism and its manifestation in street violence, looting, burning, and violent occupation of public buildings by Antifa and Black Lives Matter is just another example of the Democratic Party wasting time, effort, and attention away from the real threat on American society, the Coronavirus.
Ironically, the Democratic Party's tendency to cater to the lowest common denominator by legitimatizing street violence against innocent bystanders, police forces, Court Buildings and State legislatures, received a knock-out punch from no less than French President Emmanuel Macron who has had to respond to a resurgence of Radical Islamic street violence. In a long-awaited speech on the subject, Mr. Macron said that the influence of Islamism (on street violence) must be eradicated from public institutions even as he acknowledged French government failures in allowing it to spread. Macron also added, that when "I see several newspapers which I believe are from countries that share our values – journalists who write in a country that is the heir to the Enlightenment and the French Revolution – when I see them legitimizing this violence, and saying that the heart of the problem is that France is racist and Islamophobic, then I say the founding principles have been lost."
The enormity of the Coronavirus crisis demands an all-inclusive type of dialogue between President Biden and the American public. At a time like this, President Biden should make every attempt first of all to convey a sense of hope and not exploit the public's weakness or diminishing resiliency. A responsible Democratic leadership should first convince itself and then convince the American public from both sides of the aisle, that there is, in the words of Viktor E. Frankl, meaning to the suffering that we are all experiencing this past year and that the suffering is a part of the sacrifices we must make in our commitment to our collective well-being, that we are all in this together.
Only by remaining united in the war against the Coronavirus, can we overcome the challenge.The Democratic Party must earn the trust of all Americans. The general public must be treated as equal partners to the Democratic Parties efforts to combat the Coronavirus. The continuing disenfranchising of conservative supporters of the previous Republican administration will only weaken America's collective ability to overcome the Coronavirus Pandemic.