Ron Jager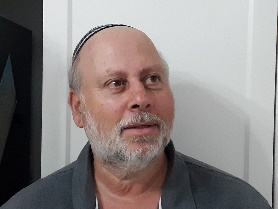 Ron grew up in the South Bronx of New York, making Aliyah in 1980. Served for 25 years in the IDF as a Mental Health Field Officer in operational units. Prior to retiring was Commander of the Central Psychiatric Clinic for Reserve Solders at Tel-Hashomer. Since retiring has been involved in strategic consultancy to NGO's and communities in the Gaza Envelope on resiliency projects to assist first responders and communities. Ron has written numerous articles for outlets in Israel and abroad focusing on Israel and the Jewish world.
Netanyahu, a tragic casualty of his own success
In recent years the State of Israel has become unstoppable in its march towards economic success, technological innovation, food and agricultural production, military superiority, and the emerging public alliance with the Arab Sunni nations in the Middle East. Most Israeli's have responded in poll after poll that they are very satisfied with their standard of living and quality of life in Israel. The periodical security lapses in the South of Israel disrupt the daily routines of Israeli's living in these peripheral areas, yet usually end within a few days, allowing us Israeli's to move on.  Israeli's are incredibly optimistic about Israel's future and do not anticipate any realistic existential threat challenging the State of Israel. The one politician most associated with this modern day success story in Israel is the Prime Minister, Benjamin Netanyahu.
Israel's old guard and liberal elite have never accepted Netanyahu nor given him any semblance of political legitimacy from day one of his incumbency. A former Israeli Prime Minister who knows Netanyahu was recently quoted: "In the end, and maybe right from the very beginning, he was not one of us." "Don't just look at his biography," he explained. "Look at his mindset, his values, and his modus operandi. He is a dark, pessimistic, frightened, anxious diaspora Jew who behaves as if he doesn't know or totally fails to appreciate how strong Israel really is." "This is the core of his personality," the former Prime Minister went on. "In his heart and mind, he is an American; his preferred language is English, not Hebrew." But he doesn't fit America, either. "He hates liberal American Jews just as much as he hates the 'leftist' founders of the State of Israel,"
This rejection of Netanyahu as "one of us" seems incredulous when you remind his distractors of the fact that his brother Yoni Netanyahu was killed during the Entebbe rescue raid or the fact that Netanyahu himself served in the same Sayeret Matkal (Israel's elite special forces unit) as an officer and risked his life again and again over a number of years. What once was considered as the ultimate litmus test of Israeli patriotism, is not applicable in Netanyahu's case, with his military service delegated to an irrelevant biographical footnote.
Despite the knee jerk reaction of the old guard and their eager media cohorts enlisted to weaken public support of Netanyahu, historians and political scientists may very well depict the Netanyahu era in an entirely different and positive perspective. Netanyahu is Israel's longest serving Prime Minister who gave Israel unparalleled prosperity and stability during an extended and complicated period in which Israel was transformed under his watch into a world leader. Netanyahu may very well be personally associated and depicted as having an indispensable role in Israel's security and success.
Those on the other side of the isle insist on labeling Netanyahu as a victim of his own doings, of digging his own political grave. They will claim that the current period that culminated in the Attorney General handing down three indictments is not because he is a victim of the "deep state" or a victim of a "prosecution within the state prosecution," but because he is guilty as charged irrespective of due process. They will claim that he is not a victim of a hostile, vindictive, organized biased media that manufactures fake news, and fake narratives. They will ignore a media bias that is largely a function of a self-imposed insularity among journalists due to the fact that everyone they worked with and socialized with held the same anti-Netanyahu agenda. They will deny that most media reporters weren't even fully aware they were prejudiced politically. The media and press in Israel has embraced it's bias and declared its allegiance to one side of the political war that has been going on for the past decade culminating with the indictment charges against Netanyahu.
Netanyahu's political opponents would be wise to hold off on the obituaries claiming the end of the Benjamin Netanyahu's era. As opposed to his political opponents, Netanyahu has the tenacity and sustainability found often among many in the Special Forces who are trained in survivability under all circumstances and in enemy territory, this allegory is similar to Netanyahu's political reality today and says much about his personality and personal constitution.
The people of Israel elected Benjamin Netanyahu and it is unacceptable that a cabal of unelected civil servants supported by the mainstream media might nullify the legitimacy of his electoral successes. This is why I support the Prime Minister unequivocally and without hesitation against his many political challengers. The demand that he end his political career in such a disgraceful manner is inacceptable not only from a personal perspective but more so because of the political danger inherent for future Prime Ministers. The Basic Law in Israel and even the Attorney General both enable Benjamin Netanyahu to continue as Israel's Prime Minister. Forcing him to leave his position prematurely will only empower future unelected civil servants and media organizations to unseat future Prime Ministers who don't follow the political agendas of those that don't represent the choices of the sovereign, the people of the State of Israel. Should Netanyahu be edged out against his own conviction, than no future Prime Minster will ever be safe from being subject to a similar campaign of demonization and delegitimization.
Communal violence within Israel's Arab communities
This past week as Israel has had enough of Islamic Jihads' unremittent murderous rage against Israel, Abu al-Ata, an Islamic Jihad "commander" and full-fledged Iranian proxy in the Gaza Strip was targeted and killed while in his bed having a good night's sleep. His departure from this world was a result of Israel's incredible pinpoint intelligence and military capability to reach any and all of her enemies' wherever they may hide. This arch terrorist trained and funded by Iran had been the main instigator of terror and rocket attacks on Israel in recent years.
In response to this successful targeted killing that brought to an immediate end four days of hundreds of rocket and missiles being launched from the Gaza Strip towards Israel, Prime Minister Benjamin Netanyahu enjoyed wall to wall political support from all sides of the isle, except for one political group; the Joint Arab list.
The Joint Arab List, as it is known, is made up of four separate parties who represent Israel's Arab citizens, 20% of Israel's total population. The Joint Arab List, a political conglomeration of four small Israeli Arab parties are all vehemently anti-Zionist. Joint list Arab members often express their support and praise for convicted Palestinian terrorists. The following is only one example out of thousands of instances in which the Joint Arab list has endorsed barbaric and murderous behavior against Israeli's:
Most egregious among the party's members, perhaps, is Heba Yazbak. Yazbak has occasionally taken to Facebook to praise convicted terrorists, most notably Samir Kuntar. On April 22, 1979, Kuntar, the teenage son of a wealthy Lebanese family, landed a rubber dingy on the shore of the northern Israeli town of Nahariya. Together with three other terrorists, he shot and killed a police officer before breaking into the apartment of the Haran family and taking them hostage. Smadar, the family's mother, managed to hide with her 2-year-old daughter, Yael. Fearful that the toddler's cries will give them away, she stifled the child's whimpers, accidentally suffocating her to death. Kuntar then led the family father, Danny, to the nearby beach, together with his 4-year-old daughter, Einat. When IDF soldiers arrived to free the hostages, Kuntar executed Danny in front of his daughter's eyes. He then grabbed Einat, and, using the butt of his rifle, smashed her head against a nearby rock.
Other members of the Joint Arab list often compare Israeli policies to Nazis, they called former Minister of Justice Ayelet Shaked "neo-Nazi scum," and claimed that Israel was guilty of perpetrating a "creeping genocide" against its Palestinian neighbors. They have posted photos of themselves hugging terrorists who had spent 30 years in jail for throwing hand grenades on Jewish pedestrians in Haifa. Bassel Ghattas, a former Israeli-Arab politician who while serving as an elected Knesset member, was convicted and served a prison sentence for smuggling cellphones to a convicted Palestinian terrorist. Let's not forget Ahmed Tibi, a former adviser to the arch terrorist Yasser Arafat and bosom buddy to the likes of Bashar Assad and Muammar al-Qaddafi. The Knesset's Ethics Committee has denounced Tibi in the past, for "cheering on terrorism and violence."
These extreme positions supporting terror and murder should surprise no one who has been following the uptick in communal violence within the towns and villages of Israel's Arab communities in recent years. There is a clear correlation between the nonstop vocal and political support that the Joint Arab List has expressed for terror, murder, and violent behavior on the part of Palestinian and Israeli Arabs who have perpetuated some of Israel's most horrendous violent crimes in recent years and the escalating acts of murder and violence in Israel's Arab communities. Ninety-five percent of shooting incidents in Israel occur in the Arab communities, as do nearly 60% of the murders.
For decades, the Israeli Arab leadership, village municipal heads, and Muslim religious leaders have taken their cue from members of the Joint Arab List towards the use of violence and murder as legitimate responses to the resolution of disagreements and conflicts. Historically, the Joint Arab list has encouraged the Israeli Arab community to refuse to deal with official Israeli ministries lest they be accused of cooperating with the enemies of the Palestinian Arabs. Even where crime has reached unbearable levels in part because of the spread of unlicensed weapons in Arab villages in many instances due to cooperation between Palestinian terror organizations and Israeli Arab crime networks, the Joint Arab List has been unable to free themselves from the self-imposed shackles of boycotting and refusing to cooperate with Israeli agencies that could assist the Arab communities.
This lack of cooperation with law enforcement agencies in Israeli Arab society and the legitimizations of violence by the members of the Joint List has created a cultural acceptance of the use of violence whether it be against Israeli Jewish citizens as well as within the Israeli Arab communities. Members of the Joint Arab list have publicly opposed the opening of Police Stations in Arab towns and villages. Assuming that the Joint Arab list can publicly support violence against the Jews and not have this climate of violence filter down into the Israeli Arab community is one of the strategic mistakes that the Joint Arab list has contributed too in recent years. The result has been that Israeli Arab society has accepted this culture of violence and has developed into a society that condones the use of violence within the Arab community. Public Security Minister Gilad Erdan recently stated in regard to the uptick in Israeli Arab violence; "It's because in their culture, disputes, rather than ending with a lawsuit, end with a knife or weapon being drawn. It's because a mother can give her approval to her son to murder the sister because she is dating a man the family does not like." Honor killings of Israeli Arab women are a regular occurrence in Arab communities and depict conclusively the cultural legitimization of violence within Arab communities due to clan, family, and religious codes of acceptable violent behavior. How did shooting in the air, with its fatal consequences, become an integral part of the wedding ceremony culture in Israeli Arab society? Undoubtedly, this is a manifestation of violence that is self-induced, begins at home and stems from the view that violence is a solution.
The political leadership of the Joint Arab list have failed miserably to focus on their responsibility to stop this communal violence which is self-induced and a direct result of their decade's long support for the use of violence in resolving conflicts. The first step should be that the Joint Arab list come out against the use of violence irrespective of whether the victim is a Jew or an Arab. Sadly, this simple first step is beyond the capacity of the current leadership of the Joint Arab list.
Rocket attacks and Snow days
As a kid growing up on the Grand Concourse in the Bronx, snow days were special events that we waited for all winter long. As kids we would rejoice, while our parents would be stuck at home worrying about not being able to get to work for a day or two. For the past two days, rocket and missile attacks from the Gaza Strip have resumed with over 250 rocket attacks on the State of Israel by the Islamic Jihad, an Islamic Palestinian terror organization funded and directed by Iran.
With over 90% of the rockets and missiles fired against Israel being intercepted in midair by Israel's multi-level anti-missile air defense systems with the rest landing in open fields, Islamic Jihad has little to show for their lethal intentions in releasing over 250 rockets and missiles against the cities and villages of Israel. For most Israelis, the past two days have been nothing more than snow day type festivals with children and parents being confined to their homes or the homes of their neighbors and enjoying a break from their school and work routine.
This morning I heard on the 8 o'clock news show that the most horrendous reaction that they could report on was that in the whole City of Tel-Aviv you couldn't find a good falafel stand open in the evening due to the "situation", or to report and help the young couple whose wedding hall was temporarily closed. With no civilians killed or wounded to report, although anxiety and stress are present, just downplayed, the security situation has been treated as nothing more than a "snow day" event. To be honest, a reporter in a national paper did report that he found a McDonalds open on the road to Jerusalem and that he found himself relaxing with a BigMac beneath the Golden Arches.
Is this a new kind of war that Israel has perfected? Nothing more than "snow day" security events that can be tolerated by the Israeli public so as not to rattle and shake the fragile strategic situation against Iran that is always in the background waiting to be unleased?. Have Israelis become so strong and resilient that they can withstand the repetitive effects of what would be considered everywhere else in the Western world as a war? Has the Israeli public started to accept the missile and rocket threat by Palestinian terror organizations as a "force majeure" and simply live with it as we do with road accidents, or as with lightning?
The punch line is what Israel's left/progressive political parties and their media cronies, whether broadcasted or through the internet, have refused to admit, refused to acknowledge:
Israel's political landscape has been for the past 25 years divided between the political parties who represent the leftist/progressive "peace camp," those who brought about the two strategic colossal blunders that created the current "snow day" mentality - and the opponents of the "peace camp" mentality, the center-right party Likud, and other right-wing political parties. The political parties of the left, those who represent the so-called peace camp gave us unapologetically and with zero remorse, the Oslo Agreement of 1993 and the Disengagement from the Gaza Strip in 2005.
I would like to remind us all that during the mid-90's and up to the year 2003, in which suicide bombers were executing terror attacks at times at a rate of two per day, every effort was made to enable the public to continue functioning and maintain a "normal routine". Municipalities became disaster site clean-up experts, within hours after a terror attack clean-up crews would erase any indication of what transpired only hours earlier. The Israeli public was encouraged to get up the following morning and go to work, under the banner of "we must continue on" or "we can't let the terror win" and so forth.
For a number of years this situation continued, leading to over 1000 Israeli deaths. Israelis were encouraged to adopt a pathological resiliency capability leading to a "snow day" mindset that did nothing more than enable and encourage today's political inheritors of the "peace camp" to their seeming indifference to the ongoing and destructive suffering of whole population groups. Worst of all; it led to a political culture that inhibited true political change that would have been mandated in a similar situation among other Western nations.
Without hesitation, the "peace camp" political parties continued down their slippery slope and gave us the Disengagement of 2005. For those of us who have a short memory, prior to 2005, a missile and rocket threat from the Gaza Strip did not exist. It is only after the forced transfer of the Gush Katif Jewish communities and the complete withdrawal of the Israel Defense Forces from the Gaza Strip to their current positions, that the Palestinian terror organizations began to develop their missile and rocket capabilities, now with a range threatening all of the State of Israel.
As we look back on almost two decades of unprecedented rocket terror on Israel, we the citizens of Israel must ask ourselves whether or not we want to continue and pay the price of being complacent and living with "snow day" mindset- of allowing our political leaders to use our national resiliency, our ability to be strong, as an excuse to postpone ending the rocket and missile threat on Israel once and for all. The Israeli public doesn't have to surrender to missile and rocket terror as a "force majeure" meaning that they have every right and duty to demand that the national political leadership provide peace and tranquility and most important, that it act.
The Betrayal of Benjamin Netanyahu
Israel's election results have yet to determine who will emerge as Prime Minister, yet when hearing the political pundits, the leading columnists, and the left and center left political parties, the only message that is conveyed is that the Netanyahu era is over and that Israel must choose a new political leadership. One widely read national columnist even smugly predicated that the Netanyahu era has ended and that his "magic" has dissipated.
Despite the deadlocked election results, in which the Likud Party and Prime Minister Netanyahu have yet to create a clear path to claiming victory, critics have no hesitancy in denying the unprecedented success of Netanyahu's policies that have resulted in a booming economy as never before: near-record-low unemployment, a record number of Israelis working including unprecedented Israeli Arab and Ultra-Orthodox employment participation, increases in workers' wages and family incomes, low interest rates, low inflation, steady GDP growth and a strong stock market. In poll after poll, Israeli's have expressed a very high life satisfaction rating and rate their standard of living highly. Israel's strategic military standing has never been stronger and the emerging Israeli-Sunni alliance is changing the face of the Middle East and creating a true possibility of peace between Israeli and the Muslim Sunni nations.
Yet the real source of why Benjamin Netanyahu is despised, demonized, and the subject of incessant and never ending primal hatred is due to his desire to pushback -- politically, socially, economically and culturally -- against what might be called the elite postmodern progressive world, in other words, the "Old Guard". These progressive political and economic interests have never accepted their ouster by the voting public and will do everything in their power to claw back and get their greedy hands on the budgetary spigot and political control of the country. These old guard political and economic powers have been able to create an immense tsunami of false anti-Netanyahu accusations. The broadcasted and digital media have been willingly enlisted to be nonpartisan and impartial in their effort to rid Israel of Netanyahu, given his danger to the progressive liberal future. The anti-Netanyahu campaign has been largely effective and many of these false accusations have stuck creating a dissonance between expected voting patterns and the actual election results.
The electoral betrayal of Netanyahu has been a national phenomenon, yet the population group most visible in crossing the political lines has been the Jewish Ethiopian community in Israel. These seemingly distant strangers in every way, different even in the color of their skin, have over the past 30 plus years been brought to Israel, not to be forced into servitude as in other periods of human history when blacks where shipped to faraway lands only to become slaves. In fact, there are no other examples of similar acts of kindness in human history that can compare to what Israel has done for the far away Jews of Ethiopia by bringing them over, 140,000 in number today, back to their ancestral homeland. Never in human history has there been a similar act of benevolence towards a whole community by a developed nation. Since the 1980's, despite the immense dangers, the religious obstacles, the logistical impossibilities, the cultural barriers; Israel has brought tens of thousands of Ethiopian Jews from one of the most underdeveloped countries on the globe to the shores of the Promised Land.
During the last election cycle, many young activists of the Ethiopian community have been given monetary (jobs) and organizational support by left wing NGO's from Israel, Europe and the United States to promote an anti-Israel and anti-Netanyahu agenda abetted by local left wing activists who have their origins in the anti-Netanyahu political alliance and has resulted in the following narrative being portrayed as a factual backdrop to the abandonment of Netanyahu by the Jewish Ethiopian community:
Longstanding Israeli policy is notoriously racist – worse than South African apartheid according to observers familiar with both systems. Palestinians face ruthless persecution in a nation affording rights to privileged Jews alone. They have virtually none whatever. Ethiopian Jews fare no better – unwanted because they're black. Citizenship doesn't matter. Persecuting them is standard Israeli practice."
This unholy alliance of many of the Ethiopian community leaders/activists and left wing radicals threatens to undermine the notable progress that the Ethiopian community has made by successfully integrating into Israeli society. Over the last decade, during the Netanyahu administrations; Israeli governmental agencies, the Jewish Agency, the Federation system, and many tens of NGO's have funded hundreds of programs for every age group within the Ethiopian Jewish community with only one goal, making their integration into Israeli society accessible and possible; all this during the Netanyahu era. Despite the gaps in education, technology, culture, and vocational skills only a generation ago, their integration into Israeli society is in actuality a real success story. The messages and prepared statements that are conveyed by many of these self-appointed Ethiopian community leaders/activists are nothing more than a conglomeration of anti-white racism and the anti-Netanyahu political propaganda with the goal of creating a political abandonment by the Jewish Ethiopian community of Benjamin Netanyahu.
The defamation of Benjamin Netanyahu and the false narrative conveyed to the Jewish Ethiopian community cannot and should not be based on random examples of discrimination and prejudice against Ethiopian Israelis. There is no institutionalized discrimination and racism in Israel, and claiming so is not only a moral disgrace but intellectually dishonest. The betrayal and abandonment of Benjamin Netanyahu by the Jewish Ethiopian community has contributed to the deadlocked election results yet is only one piece in the larger political landscape in Israel where the political discourse has become a vulgar and personal crusade to destroy the political legacy of one of Israel's greatest leaders. The vulnerability of the Jewish Ethiopian community should not be used cynically by the progressive anti-Netanyahu alliance who themselves have a highly questionable history of racist policies adopted during the period when hundreds of thousands of Jews fled the Muslim nations of the Middle East during Israel's formative years.
Benjamin Netanyahu will most likely emerge as the only politician able to create a coalition that will end Israel's political deadlock. The Jewish Ethiopian community as well as other sectarian groups would be wise to rehabilitate their relationship with the ruling Likud Party and their leader Benjamin Netanyahu.