Ron Jager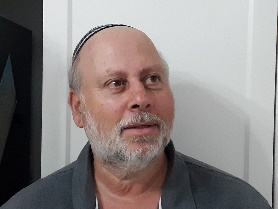 Ron grew up in the South Bronx of New York, making Aliyah in 1980. Served for 25 years in the IDF as a Mental Health Field Officer in operational units. Prior to retiring was Commander of the Central Psychiatric Clinic for Reserve Solders at Tel-Hashomer. Since retiring has been involved in strategic consultancy to NGO's and communities in the Gaza Envelope on resiliency projects to assist first responders and communities. Ron has written numerous articles for outlets in Israel and abroad focusing on Israel and the Jewish world.
America's willing executioners
In recent days as we witness one murderous anti-Semitic attack after another in the tri-state area, we all seem to be asking the same questions. Why now? Why has the savagery of recent attacks against Jews become suddenly so barbaric and undeniably brazen? Even though these questions are a natural response to a situation seemingly beyond our control, they are based on incorrect assumptions and ignore the writing on the wall that many observers including myself have been warning about over the past few years.
In the decades following the end of World War II, American Jews have prospered as never before, experiencing unlimited levels of inclusion and equality. In a complete rejection of the days of "Gentleman's Agreement", American Jews can be found in every sphere of American society. Jews have never felt more secure and freer of persecution than they have felt in America since the period of the Holocaust. So in the words of Joseph Heller, "Something Happened".
The steep increase in anti-Semitic attacks throughout the United States is being portrayed by the majority of the mainstream media outlets as well as social media, as coinciding with the election of President Trump, leading the public to believe that the alt-right anti-Semitic forces are on the march with impunity. Little if any media attention has been given to the fact that for the past 18 years, since the Durban Conference in 2001, when the BDS and the delegitimization movements against Israel were established, ultra-liberal sanctimonious Jews and leftist progressive Jewish organizations have been at the forefront of political activity demonizing Israel, working to portray it as an apartheid state committing genocide against the Palestinian Arabs.
When Jews falsely attack Jews, and when Jews deny the State of Israel the basic right of self-defense afforded to all nations of the world, thereby making it acceptable to express hatred of Israel, they are inciting hatred toward themselves and hatred towards the Jews of America and not only Israel. When we hear Jews vigorously condemning Israel and then condemning President Trump, dismissing the legitimacy of the election results while at the same time inflaming the public discourse with vulgar language, it shouldn't be a surprise that the anti-Semites feel empowered. In such an environment, with the social media platforms filled with unlimited and round the clock expressions of Jew hatred, the consequence of taking the short leap to single out Jews as responsible for the uncertainty and confusion felt by the American public is inevitable. What began as a Jewish anti-Israel, anti-settler campaign has mushroomed into widespread anti-Semitism that does not differentiate between Orthodox and Reform, between Israel or the "settlers," between the "start-up nation" and "a light unto nations", and between American Jews and Israeli Jews. American Jews have become sitting ducks wondering when the next murderous attack will occur.
The Afro-American man who hacked 5 Jews with a machete the size of a broomstick during a Hanukkah celebration in Monsey New York this past week, Grafton Thomas, didn't care much about "white supremacists" He is an Afro-American man from Greenwood Lake, a town about 20 miles away from Monsey. When he fled from the scene, he drove to Harlem -- hardly a bastion of white supremacy. This doesn't mean that he represents the black community and it certainly doesn't diminish the threat of white supremacists for American Jews. It does mean that he has been radicalized either on his own initiative or by others to act and murder Jews.
Let me be clear, the political and racial rhetoric of Jew hatred that has radicalized and emanated from all platforms of the media, either printed, broadcasted or thru the internet has created an environment that empowers those that chose to turn to acts of violence. The political discourse in America has also contributed to the current level of violence against Jews but let's be clear, it is not coming from both sides of the political spectrum. The Republican Party does not express or support statements by elected representatives that are anti-Semitic or encourage Jew hatred.
The Democratic Party however, has condoned either through indifference or out of fear of losing the support of their base, expressions of anti-Semitism and Jew hatred by their own political Congressional representatives. When liberal Jewish leaders in America, and major Jewish organizations that support the Democratic Party ignore this undeniable fact, then they are empowering those on the threshold of Jew hatred to act and attempt to violently attack Jews. When Jew hatred and anti-Semitic expressions by Congressional Women Ilhan Abdullahi Omar and Rashida Harbi Tlaib, both Democratic Congresswomen and of Muslim faith, are condoned with zero political accountability, then the Democratic Party is contributing to the discourse of Jew hatred. When former Democratic President Bill Clinton shares the stage with the head of the "Nation of Islam" Louis Farrakhan, a known anti-Semite and states publicly and with immunity that Jews are like "termites" , then the Democratic Party is contributing the culture of Jew hatred that is sweeping America
"I'm not an anti-Semite. I'm anti-Termite." –Oct. 16, 2018, tweet from Louis Farrakhan (@LouisFarrakhan).
"Pedophilia and sexual perversion institutionalized in Hollywood and the entertainment industries can be traced to Talmudic principles and Jewish influence. Not Jewish influence, Satanic influence under the name of Jew."
–Louis Farrakhan, Saviours' Day speech, Chicago, Feb. 17, 2019
Sadly, the response of liberal progressive Jews to the political immunity the Democratic Party has given their own politicians espousing Jew hatred, has been to maintain the "big lie" and repeat their mantra; that the fountainhead of all this "hate" is the one and only target of their real rage; President Donald Trump. As if taking his cue from his like-minded Jewish supporters Mayor De Blasio stated "A lot of folks were told it was unacceptable to be anti-Semitic," he continues: "It was ­unacceptable to be racist, and now they're getting more permission." The message was in line with his Jewish supporters: De Blasio was trying to explain who is responsible for epidemic of Jew hatred in New York, President Trump. The inability of the Democratic Mayor and his Jewish supporters to truly understand how their misguided attempt to place the blame on the other side of the political isle has encouraged the street-level violent anti-Semitism to spread like wildfire.
Will more Jews have to die before our liberal and Democratic Jewish leaders reexamine many of their false assumptions of why anti-Semitism and Jew hatred has become rampant on the streets of New York and the tri-state area? Will the Jewish community begin to demand without being reticent of the Democratic Party to purge their ranks of anti-Semites and Jew haters? Will they demand of their Democratic Mayor to take real action and not just pay lip service to his gullible and misguided supporters within the Jewish Community? Passing the burden on to others, is no way to make the streets safe. Failure to act will cause anti-Semitism to spread on a scale yet seen in New York or anywhere else, empowering America's willing executioners.
Putting US Jewry on Notice
Meeting and engaging American Jews from both sides of the political aisle on my current trip to the USA, has left me increasingly bewildered. Despite the Congressional impeachment inquiry led by Democratic Jewish Congressional leaders, or the high profile given to American Jews in the anti-Trump campaign with two prominent Jews running for the Democratic presidential nomination; Bernie Sanders, the senator from Vermont and Michael Bloomberg, the former Mayor of New York city. American Jews are for the most part silent about how all this is perceived by the non-Jewish American public. They seem to be ignoring the possibility of this being the real driving force empowering antisemites to come out of the woodwork and act.
The deafening silence on the part of Jews in response to the highly visible profile of other Jews leading the anti-Trump campaign is undeniable.  Whether this silence vindicates and gives Jew haters a semblance of justification and confidence to come out publicly against Jews is at the epicenter of mainstream Jewish dissonance, when responding to expressions of antisemitism.
This week's impeachment hearings had the Judiciary Committee chair Rep. Jerry Nadler, D-NY, bringing three Jewish witnesses out of four— all constitutional legal scholars, all outlining a legal interpretation that enables and justifies the impeachment of President Trump. They are Prof. Noah Feldman of Harvard, Prof. Pamela Karlan of Stanford and Prof. Michael Gerhardt of the University of North Carolina. The leader of the impeachment drive, Rep. Adam Schiff (Chairs Select Committee on Intelligence) is Jewish, as is Nadler, and so is the Democrat counsel Norm Eisen. Does their Jewish identity matter?
This past week two major anti-Semitic clips were broadcasted on social media. On one side, a right wing anti-Semitic Pastor and on the other side the NAACP. Both came out with antisemitic tropes publicly and in their own name without any hesitance or fear of reactions. Florida Pastor and founder of the TruNews, a YouTube channel, Rick Wiles called efforts to impeach President Donald Trump part of a "Jew coup." The clip was removed by YouTube but the Florida Pastor was not banned from posting additional clips, so it's relatively easy for him to continue and spread the word of a blatant anti-Semite and Jew hater. Wiles said, "That's the way the Jews work. They are deceivers. They plot. They lie. They do whatever they've have to do to accomplish their political agenda. "The impeach Trump movement is part of a Jew coup, and the American people better wake up to it fast."
"We have until Christmas to take a stand because of this Jew coup in the United States," Wiles said. "We have weeks to stop it. That's why I'm speaking out. That's why I'm putting everything on the line saying this is a coup led by Jews to overthrow the constitutionally elected president of the United States." 
Rick Wiles was not dragged down to his local police station, he was not accused of any hate crimes, and no local or federal prosecutor took action against him in response to these dangerous accusations against American Jews. The Florida Pastor also took to Twitter to accuse "Jewish socialist Jerry Nadler" and his "three Jewish witnesses" of "escalating the Jew coup."
TruNews also informed us that Jonathan Turley, a George Washington University scholar and the fourth witness called by the Republicans is a Roman Catholic. Turley testified convincingly and effectively that the evidence for impeachment is below the accepted legal standard, therefore should result in the dismissal of the impeachment inquiry. TruNews has more than 185,000 subscribers on YouTube and its videos have garnered 17 million views on the site.
At the same time, US Jews got a slap in the face reminding them of how the antisemitic coalition has expanded to both sides of the aisle. NAACP of Passaic, NJ, has turned the water crisis in Flint, Michigan, into an excuse for antisemitism. The National Association for the Advancement of Colored People (NAACP)'s Passaic, N.J. Branch on Wednesday published a Facebook post claiming that African-Americans "are dying so that Jews can live." In the post, NAACP Passaic shared a Disclose.tv article titled "Israel gets $50 billion while America cannot afford clean water for Flint." The article focuses on the town of Flint, Michigan, which has been "terribly affected by the presence of contaminants in their drinking water and yet the people who live there have not been deemed worthy of federal funding. "It claims that the Democrats have tried to push to give $400m to Flint for "the worst public health crisis the United States has endured in recent memory," but were rebuffed by Republicans. It then claimed Israel had "demanded" the US increase its budget to $50 billion." All fabricated lies against Israel and its supporters; conservative American Jews.
Along with nationwide broadcasted antisemitic declarations of antisemitism on social media, let's not forget the local antisemitic attacks occurring daily throughout the country, whether savage physical attacks against haredi Jews on the streets of Brooklyn, or the widespread defacing and destruction of Jewish cemeteries, and communal Jewish buildings such as the recent hate crime, one of many, against the Sixth & I Historic Synagogue in Washington D.C where the word "JEW" was carved into the wooden entrance door and a swastika was painted onto the synagogue's steps.
Despite these antisemitic clips reaching millions and millions of Americans, and the proliferation of local attacks on Jews, it seems as if American Jews and the combined leadership of the major Jewish organizations in America have put their heads in the snd. Those who call out are considered to be affected by the "Chicken Little Syndrome"; an allegory for people accused of being unreasonably afraid, or people trying to incite an unreasonable fear in others. Most Jews, and their leadership among major Jewish organizations refuse to rattle the cage and opt instead to tolerate the proliferation of antisemitic attacks everywhere thereby downplaying what they see as the "Chicken Little Syndrome".
Self-deception has become a widespread response for Jews, as they tell themselves that things have never been better for Jews in America. With Jewish organizations ability to enlist voluntary and almost unlimited legal assistance pro bono, I find it hard to understand why these antisemitic prophets of the takeover of Jewish power or "lone wolf" anti-Semitic attacks on Jews are not aggressively and publicly hounded, brought to justice and forced to pay for their hate crimes.  Demanding criminal and financial accountability for antisemites simply doesn't see daylight, but the meek and submissive response on the part of American Jewry invites more antisemites to act and cross the threshold. For antisemites, American Jews are perceived today as weaker than ever before. This bottom-up approach by antisemites is their way of rebelling against a false belief that Jews control the world, simply by going after the Jews one by one.
Anti-Semitic acts of violence have become a daily event no different than routine muggings or the destruction of property. Media generated declarations of antisemitism have become widespread and seemingly unchallengeable. It seems as if the Jewish American public has undergone a slow process of vaccination against antisemitism and has immunized itself so that it feels no need to do something about the phenomenon. The time has come to put American Jewry on Notice.
Netanyahu, a tragic casualty of his own success
In recent years the State of Israel has become unstoppable in its march towards economic success, technological innovation, food and agricultural production, military superiority, and the emerging public alliance with the Arab Sunni nations in the Middle East. Most Israeli's have responded in poll after poll that they are very satisfied with their standard of living and quality of life in Israel. The periodical security lapses in the South of Israel disrupt the daily routines of Israeli's living in these peripheral areas, yet usually end within a few days, allowing us Israeli's to move on.  Israeli's are incredibly optimistic about Israel's future and do not anticipate any realistic existential threat challenging the State of Israel. The one politician most associated with this modern day success story in Israel is the Prime Minister, Benjamin Netanyahu.
Israel's old guard and liberal elite have never accepted Netanyahu nor given him any semblance of political legitimacy from day one of his incumbency. A former Israeli Prime Minister who knows Netanyahu was recently quoted: "In the end, and maybe right from the very beginning, he was not one of us." "Don't just look at his biography," he explained. "Look at his mindset, his values, and his modus operandi. He is a dark, pessimistic, frightened, anxious diaspora Jew who behaves as if he doesn't know or totally fails to appreciate how strong Israel really is." "This is the core of his personality," the former Prime Minister went on. "In his heart and mind, he is an American; his preferred language is English, not Hebrew." But he doesn't fit America, either. "He hates liberal American Jews just as much as he hates the 'leftist' founders of the State of Israel,"
This rejection of Netanyahu as "one of us" seems incredulous when you remind his distractors of the fact that his brother Yoni Netanyahu was killed during the Entebbe rescue raid or the fact that Netanyahu himself served in the same Sayeret Matkal (Israel's elite special forces unit) as an officer and risked his life again and again over a number of years. What once was considered as the ultimate litmus test of Israeli patriotism, is not applicable in Netanyahu's case, with his military service delegated to an irrelevant biographical footnote.
Despite the knee jerk reaction of the old guard and their eager media cohorts enlisted to weaken public support of Netanyahu, historians and political scientists may very well depict the Netanyahu era in an entirely different and positive perspective. Netanyahu is Israel's longest serving Prime Minister who gave Israel unparalleled prosperity and stability during an extended and complicated period in which Israel was transformed under his watch into a world leader. Netanyahu may very well be personally associated and depicted as having an indispensable role in Israel's security and success.
Those on the other side of the isle insist on labeling Netanyahu as a victim of his own doings, of digging his own political grave. They will claim that the current period that culminated in the Attorney General handing down three indictments is not because he is a victim of the "deep state" or a victim of a "prosecution within the state prosecution," but because he is guilty as charged irrespective of due process. They will claim that he is not a victim of a hostile, vindictive, organized biased media that manufactures fake news, and fake narratives. They will ignore a media bias that is largely a function of a self-imposed insularity among journalists due to the fact that everyone they worked with and socialized with held the same anti-Netanyahu agenda. They will deny that most media reporters weren't even fully aware they were prejudiced politically. The media and press in Israel has embraced it's bias and declared its allegiance to one side of the political war that has been going on for the past decade culminating with the indictment charges against Netanyahu.
Netanyahu's political opponents would be wise to hold off on the obituaries claiming the end of the Benjamin Netanyahu's era. As opposed to his political opponents, Netanyahu has the tenacity and sustainability found often among many in the Special Forces who are trained in survivability under all circumstances and in enemy territory, this allegory is similar to Netanyahu's political reality today and says much about his personality and personal constitution.
The people of Israel elected Benjamin Netanyahu and it is unacceptable that a cabal of unelected civil servants supported by the mainstream media might nullify the legitimacy of his electoral successes. This is why I support the Prime Minister unequivocally and without hesitation against his many political challengers. The demand that he end his political career in such a disgraceful manner is inacceptable not only from a personal perspective but more so because of the political danger inherent for future Prime Ministers. The Basic Law in Israel and even the Attorney General both enable Benjamin Netanyahu to continue as Israel's Prime Minister. Forcing him to leave his position prematurely will only empower future unelected civil servants and media organizations to unseat future Prime Ministers who don't follow the political agendas of those that don't represent the choices of the sovereign, the people of the State of Israel. Should Netanyahu be edged out against his own conviction, than no future Prime Minster will ever be safe from being subject to a similar campaign of demonization and delegitimization.
Communal violence within Israel's Arab communities
This past week as Israel has had enough of Islamic Jihads' unremittent murderous rage against Israel, Abu al-Ata, an Islamic Jihad "commander" and full-fledged Iranian proxy in the Gaza Strip was targeted and killed while in his bed having a good night's sleep. His departure from this world was a result of Israel's incredible pinpoint intelligence and military capability to reach any and all of her enemies' wherever they may hide. This arch terrorist trained and funded by Iran had been the main instigator of terror and rocket attacks on Israel in recent years.
In response to this successful targeted killing that brought to an immediate end four days of hundreds of rocket and missiles being launched from the Gaza Strip towards Israel, Prime Minister Benjamin Netanyahu enjoyed wall to wall political support from all sides of the isle, except for one political group; the Joint Arab list.
The Joint Arab List, as it is known, is made up of four separate parties who represent Israel's Arab citizens, 20% of Israel's total population. The Joint Arab List, a political conglomeration of four small Israeli Arab parties are all vehemently anti-Zionist. Joint list Arab members often express their support and praise for convicted Palestinian terrorists. The following is only one example out of thousands of instances in which the Joint Arab list has endorsed barbaric and murderous behavior against Israeli's:
Most egregious among the party's members, perhaps, is Heba Yazbak. Yazbak has occasionally taken to Facebook to praise convicted terrorists, most notably Samir Kuntar. On April 22, 1979, Kuntar, the teenage son of a wealthy Lebanese family, landed a rubber dingy on the shore of the northern Israeli town of Nahariya. Together with three other terrorists, he shot and killed a police officer before breaking into the apartment of the Haran family and taking them hostage. Smadar, the family's mother, managed to hide with her 2-year-old daughter, Yael. Fearful that the toddler's cries will give them away, she stifled the child's whimpers, accidentally suffocating her to death. Kuntar then led the family father, Danny, to the nearby beach, together with his 4-year-old daughter, Einat. When IDF soldiers arrived to free the hostages, Kuntar executed Danny in front of his daughter's eyes. He then grabbed Einat, and, using the butt of his rifle, smashed her head against a nearby rock.
Other members of the Joint Arab list often compare Israeli policies to Nazis, they called former Minister of Justice Ayelet Shaked "neo-Nazi scum," and claimed that Israel was guilty of perpetrating a "creeping genocide" against its Palestinian neighbors. They have posted photos of themselves hugging terrorists who had spent 30 years in jail for throwing hand grenades on Jewish pedestrians in Haifa. Bassel Ghattas, a former Israeli-Arab politician who while serving as an elected Knesset member, was convicted and served a prison sentence for smuggling cellphones to a convicted Palestinian terrorist. Let's not forget Ahmed Tibi, a former adviser to the arch terrorist Yasser Arafat and bosom buddy to the likes of Bashar Assad and Muammar al-Qaddafi. The Knesset's Ethics Committee has denounced Tibi in the past, for "cheering on terrorism and violence."
These extreme positions supporting terror and murder should surprise no one who has been following the uptick in communal violence within the towns and villages of Israel's Arab communities in recent years. There is a clear correlation between the nonstop vocal and political support that the Joint Arab List has expressed for terror, murder, and violent behavior on the part of Palestinian and Israeli Arabs who have perpetuated some of Israel's most horrendous violent crimes in recent years and the escalating acts of murder and violence in Israel's Arab communities. Ninety-five percent of shooting incidents in Israel occur in the Arab communities, as do nearly 60% of the murders.
For decades, the Israeli Arab leadership, village municipal heads, and Muslim religious leaders have taken their cue from members of the Joint Arab List towards the use of violence and murder as legitimate responses to the resolution of disagreements and conflicts. Historically, the Joint Arab list has encouraged the Israeli Arab community to refuse to deal with official Israeli ministries lest they be accused of cooperating with the enemies of the Palestinian Arabs. Even where crime has reached unbearable levels in part because of the spread of unlicensed weapons in Arab villages in many instances due to cooperation between Palestinian terror organizations and Israeli Arab crime networks, the Joint Arab List has been unable to free themselves from the self-imposed shackles of boycotting and refusing to cooperate with Israeli agencies that could assist the Arab communities.
This lack of cooperation with law enforcement agencies in Israeli Arab society and the legitimizations of violence by the members of the Joint List has created a cultural acceptance of the use of violence whether it be against Israeli Jewish citizens as well as within the Israeli Arab communities. Members of the Joint Arab list have publicly opposed the opening of Police Stations in Arab towns and villages. Assuming that the Joint Arab list can publicly support violence against the Jews and not have this climate of violence filter down into the Israeli Arab community is one of the strategic mistakes that the Joint Arab list has contributed too in recent years. The result has been that Israeli Arab society has accepted this culture of violence and has developed into a society that condones the use of violence within the Arab community. Public Security Minister Gilad Erdan recently stated in regard to the uptick in Israeli Arab violence; "It's because in their culture, disputes, rather than ending with a lawsuit, end with a knife or weapon being drawn. It's because a mother can give her approval to her son to murder the sister because she is dating a man the family does not like." Honor killings of Israeli Arab women are a regular occurrence in Arab communities and depict conclusively the cultural legitimization of violence within Arab communities due to clan, family, and religious codes of acceptable violent behavior. How did shooting in the air, with its fatal consequences, become an integral part of the wedding ceremony culture in Israeli Arab society? Undoubtedly, this is a manifestation of violence that is self-induced, begins at home and stems from the view that violence is a solution.
The political leadership of the Joint Arab list have failed miserably to focus on their responsibility to stop this communal violence which is self-induced and a direct result of their decade's long support for the use of violence in resolving conflicts. The first step should be that the Joint Arab list come out against the use of violence irrespective of whether the victim is a Jew or an Arab. Sadly, this simple first step is beyond the capacity of the current leadership of the Joint Arab list.