Ron Jager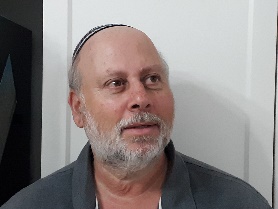 Ron grew up in the South Bronx of New York, making Aliyah in 1980. Served for 25 years in the IDF as a Mental Health Field Officer in operational units. Prior to retiring was Commander of the Central Psychiatric Clinic for Reserve Solders at Tel-Hashomer. Since retiring has been involved in strategic consultancy to NGO's and communities in the Gaza Envelope on resiliency projects to assist first responders and communities. Ron has written numerous articles for outlets in Israel and abroad focusing on Israel and the Jewish world.
Rebranding the Holocaust as just another historical event
The United Nations General Assembly designated January 27—the anniversary of the liberation of Auschwitz-Birkenau—as International Holocaust Remembrance Day. On this annual day of commemoration, the UN urges every member state to honor the six million Jewish victims of the Holocaust and millions of other victims of Nazism and to develop educational programs to help prevent future genocides.
Yet as we commemorate the most pivotal event in the history of the world during the last millennium — the Holocaust, one cannot escape the sense of déjà vu as we witness Jews being shot in synagogues or being bullied and physically attacked as they walk the streets of major American and European cities. The demarcation and desecration of Jewish stores, cemeteries, and institutions have become daily events. This "new normal" is familiar, if not identical to events that took place during the years of the Holocaust and is reminiscent of how the world largely stood silently by as Jews were singled out, as has been the case throughout the generations.
Today, 77 years after the Holocaust, for most American Jews, remembering and commemorating the Holocaust is a fundamental component of what being Jewish means to them. In a Pew Research Poll "A Portrait of Jewish Americans," in response to the question "What's Essential to Being Jewish?" the No. 1 "essential" was "remembering the Holocaust." Seventy-three percent of respondents listed the Holocaust as the primary essential of Jewish identity as opposed to, for example, "Leading an Ethical and Moral Life" (69 percent), "Caring about Israel" (43 percent), and "Observing Jewish law" (19 percent). What makes these research results significant in terms of how American Jews define their Jewish identity in regard to the Holocaust is that America is a tolerant, open, and accepting society for Jews. American Jews are free to practice their faith as they wish and yet they still regard the Holocaust central to their Jewish identity despite the Holocaust occurring on a different continent, many years ago, and not in the country that they live in.
Yet despite this overwhelming admission by American Jews and despite the daily anti-Semitic events occurring throughout America on a personal and communal level, more and more voices can be heard stating that it's time for Jews to get over the Holocaust and suggest that now is the time for Jews to move on and refrain from making the Holocaust the most pivotal event in Jewish history.
For many liberal and progressive Jewish academicians, mankind has been perpetrating horrible atrocities on other human beings for centuries. They seem genuinely puzzled as to why Holocaust denial is even considered a crime in over a dozen countries. As far as they are concerned; why should denial of a historical event even be considered a crime, something detrimental to society?
Historical events, as earth-shattering and history-ending as they seem at the time, eventually fade from the forefront of public consciousness and become memory. When Holocaust survivors will no longer be around and when there is no more opportunity to let children and educators hear firsthand testimony of the Holocaust, will the Holocaust be just another event studied in world history classes? Will all of the effort that has gone into recording testimonies of the Holocaust be enough to preserve historical memory in terms of the magnitude and uniqueness of the Holocaust?
There are few historical events that have undergone greater scrutiny and preservation. Perhaps we can even acknowledge that we've done enough to ensure that the Holocaust can never be forgotten. In a moral world, in a world that differentiates between good and evil, right and wrong, this kind of preservation of historical memory would probably suffice. However, today in the age of cultural relativism and "woke" values, in which so much of what is broadcasted or sent over the internet is viewed through the prism of progressive ideology; facts and evidence are not enough. The enemies of the Jews falsely claim that the Jews exaggerate and that the Holocaust was made up so as to justify the establishment of the State of Israel, but they take this one step further and maliciously claim that Israel itself is implementing a Holocaust on the Palestinian Arabs living in the West Bank.
Sadly yet not surprising, many Jews in America as well as here in Israel such as our Foreign Minister Yair Lapid, are not immune from the politically correct trivialization of the Holocaust and acceptance of universalism as the intellectual context of interpreting the significance of the Holocaust. The Jewish people made a conscious effort to rebuild and redeem themselves out of the ashes of the Holocaust. Those that regard the Holocaust as just another unfortunate historical event cannot be depended on to understand that for Jews throughout the world and for the State of Israel, we must do whatever is necessary to ensure that "never again" will not remain an empty slogan.
Those who depict the Holocaust as just another historical event should be reminded of what the Holocaust was all about. In Daniel Mendelsohn's book, The Lost: A Search for Six of Six Million, he describes in detail the core horror of Nazi action in collaboration with locals in Bolechow, Poland, in September 1942:
The story of Mrs. Grynberg was a horrible episode. The Ukrainians and Germans, who had broken into her house, found her giving birth. The weeping entreaties of bystanders didn't help and she was taken from her home in a nightshirt and dragged into the square in front of the town hall. There, she was dragged onto a dumpster in the yard of the town hall with a crowd of Ukrainians present, who cracked jokes and jeered and watched the pain of childbirth as she gave birth to a child. The child was immediately torn from her arms along with its umbilical cord and thrown. It was trampled by the crowd and she was stood on her feet as blood poured out of her. She stood that way for a few hours by the wall of the town hall, afterwards she went with all the others to the train station where they loaded her into a carriage in a train to Belzec."
The enormity of the Holocaust, with the majority of European Jewry being systematically murdered, is a singular event that defies comparison. In retrospect, the Holocaust compels Jews to confront their own Jewishness. After such unspeakable events such as the one described above, every Jew must look inside themselves and consider: Hitler tried to exterminate my people and the world stood by in silence. Will I, through apathy, indifference and the universalization of the Holocaust, become a partner to Hitler? Or will my life convey a testimony to the glory of the Jewish people and its resurrection from the ashes? That is the real reason that it's not the time for Jews to "get over and move beyond" the Holocaust nor to agree to rebrand the Holocaust as just another sad episode in world history.
Transforming Israel into just another failing Arab state
When Israel's current Prime Minister Naphtali Bennett set up Israel's ruling coalition six months ago, he called his newly established coalition, a government of change and unity. This should have been the first warning sign that we in Israel are about to undergo an unprecedented and deceitful political transformation in which a third rate politician with less than five percent of the public supporting him becomes Israel's Prime Minister. Despite all the empty promises of the need for change and unity, it seems to escape Naphtali Bennett that the very essence of Democracy is in fact being able to govern despite disagreements with your political opponents, without having to forfeit your own beliefs or ignore your political base. With no significant experience as a political leader at the national level, and with an overabundance of narcissistic condescension towards the very voters who elected him, this politician who has not kept one election promise nor succeeded in passing significant legislative achievement as a minister or Knesset member, has brought Israel to the brink of becoming just another failing Arab state.
Historically, failing Arab states have always been led by uncaring and power hungry political leaders having no sympathy nor interest to better the lives of their own citizens. Maintaining absolute political control despite the lack of public support, co-opting and corrupting the judicial system and police enforcement to serve the goals of the political leadership, using the mainstream media to instill in the wider public a supportive narrative of governmental functioning despite the general public's understanding that something is very wrong, and that their government is not functioning.
The Muslim Brotherhood, an extreme pan-Arab consortium of Islamic religious leaders in the Middle East, has been an integral part of every failing Arab state in recent history, and has been banned in most of the Muslim nations of the Middle East. Without batting an eye, Bennett's government of "change and unity", lacking an overall parliamentary majority, has brought in the Islamic party Ra'am into the ruling coalition. Giving the Muslim Brotherhood the ability to bring down the government should it choose to, has resulted in an unprecedented political reality that eventually will be unsustainable, more sooner than later.
Historically, Israel's political leaders, whether from the left or the right of the political map, have avoided becoming dependent for their political survival on the support of the Muslim Brotherhood or their sister political organizations to maintain a parliamentary majority. The Muslim Brotherhood does not nor will ever recognize Israel as the nation-State of the Jewish people nor affirm Israel as a Jewish and Democratic state. The Muslim Brotherhood and its local Israeli version, the Islamic party Ra'am, have within a few months created the political and judicial havoc within Israel similar to what has been widespread among Arab nations that failed in the region.
Many of you who are consumers of mainstream media whether in Israel or abroad, would not be aware of Israel's precarious political situation. Other than reporting on the recently rescinded restriction preventing Diaspora Jews from entering Israel, or the ongoing saga of the egalitarian praying section at the Western Wall, little has been written about the government being propped up by the Islamic Brotherhood and at what price.
This past week Naphtali Bennett was caught on camera during a Knesset parliamentary session humiliating for all the world to see and hear, a religious Knesset member who could be his mother in any other situation. What made this event so startling was not so much the actual heartless words that he shouted for all to hear, but the lack of control, the childishness, and the loss of personal constraint. "Losing it", on camera for all to see and be disgusted, is not the manner in which a leader of a Jewish nation, an Israeli Prime Minister should act and behave.
Two major events transpired during those hours in which might explain why Naphtali Bennett lost has ability to act rationally and be a true leader, leaving no doubt that he is the wrong political leader at the wrong time in a nation's history.
Ra'am, the Islamic Party that holds the balance of whether the ruling coalition will remain in power and that Naphtali Bennett will remain Prime Minister threatened to vote against the government and bring it down if the "Electricity Bill" is not passed and made into law. The "Electricity Bill" has nothing to do with "Con Ed" or climate change but everything to do with creating a law that allows Israel's Arab citizens to legalize tens of thousands of illegally built structures/homes/buildings built without construction permits, on state land not owned by them, without engineering supervision or plans, without legal electrical systems connected to the national electrical grid.
The "Electricity Bill" is in effect only for Arab citizens, a kind of "bigotry of low expectations" for Arab home owners. Why should Arab home owners be held to the same legal standard as Jewish citizens? Sounds like what's transpiring in the United States over the past three years? The "Electricity Bill" was a litmus test for Bennett's government as to how far it would go to prop up and keep the governing coalition in power, The rule of law, racist and discriminatory policies, endangering the physical safety of whole families as they continue to live in unsafe and unsupervised constructed homes and buildings have all become the norm, a norm that is representative of a failing Arab state and not a flourishing advanced democratic country.
The second major event that transpired during those very hours in which Naphtali Bennett showed his lack of responsibility for the wellbeing of the people of Israel had to do with the surge in the rate of infection due to the Omicron coronavirus taking its toll among the people of Israel. With the numbers rising exponentially from hour to hour, the government has lost control; undecided as to whether to lockdown or partially lockdown, unable to provide testing centers to deal with the surge, limiting vaccinations to certain age groups due to the lack of sufficient vaccines available, zigzagging on school vaccinations, zigzagging on gathering restrictions, zigzagging as to whether to institute "Green Pass" restrictions, and worst of all, by not setting a personal example on the part of the political leadership of the government.
The underlying message of all of these examples is that the government has abdicated its responsibility to care for the well-being of the public, and that you are on your own. This lack of responsibility for the value of life, this lack of responsibility to provide a necessary medical infrastructure is a major attribute of a failing Arab states in which the health and medical facilities cease to function in a manner that we had been accustomed to only until recently.
With the Prime Minister losing all legitimacy in the eyes of the public and polls showing that he and his party would not even pass the threshold of being re-elected, it's no wonder that his media advisors publicized a recent article concerning Bennett's makeup artist: 'I'm so proud that he's my Prime Minister' She has been doing PM Bennett's makeup for the past six months. 'He makes me feel at home, he's an amazing person.' Citizens who found Bennett's insulting words to MK Struk inexcusable, worry about Muslim Brotherhood power in the Knesset and on the ground in the Negev, and who watch the corona numbers shoot higher and higher are hardly likely to be impressed.
Dr. Strangelove or how I stopped worrying about Covid-19
It's been just under two years since I last visited New York. My first surprise was at JFK international airport after landing when I made my way out of the airport in just under 30 minutes. Not one TSA (Transportation Security Authority) representative nor border control officer who checks your passport and personal documentation inquired nor checked anything related to my Corona status, despite my being equipped with several documents in English from Israel attesting to multiple vaccinations and my PCR results.
Later in the day while making the rounds on Central Ave in the heart of Five Towns, there was an eerie silence despite the many eateries with lines of hungry customers, the overall majority maskless as they waited on lines inside the eateries. As for shuls; I found only one minyan that prayed in an erected tent alongside the existing main Synagogue building, all others praying inside with the greater majority of those attending maskless. No one checked who I am, my vaccination status, anything at all.
As my very first day back in New York continued, I got this strange sensation that I am missing something, that my interpretation of these events at JFK or at the local restaurants and shuls was somewhat detached from reality, as if I was the odd one out and everything around me was routine and normal. It seemed as if most of those around me were no longer worried about Covid-19, as if corona was no longer a threat, no longer an issue of public health but had been transformed into a political metaphor for invasive and unnecessary governmental intervention,
The movie, "Dr. Strangelove How I Learned to Stop Worrying and Love the Bomb" kept cropping up in my mind. In the movie Dr. Strangelove, General Ripper claimed that water fluoridation was destroying "our precious bodily fluids"—a reference to the claim that water fluoridation was a conspiracy designed to weaken US willpower and make the country susceptible to a Communist takeover.
Although there were occasional references to a Communist conspiracy in the anti-fluoridation movement in the United States and Canada, this was not a common feature of the debate. More commonly, opponents believed that they should not have to take medicine against their will. Much of the opposition focused on the possible health risks. As communities across the United States and Canada debated whether to add fluoride to their water supply in the 1950s and 1960s, there was a significant debate over the merits of fluoridation within the scientific, medical, and dental communities. For many Americans, fluoridation was perceived as a monstrously conceived and dangerous communist plot that had challenged America during the Cold War.
According to public records in the United States, unvaccinated adults tend to be younger, with two-thirds of adults who have not gotten a COVID-19 vaccine under age 50. Over half identify as Republican or lean Republican, compared to a third of vaccinated adults. Almost half of unvaccinated adults have a high school education or less (45%), with around a third having completed some college (35%), and 20% with a college degree or more. By contrast, adults who have gotten at least one dose of a COVID-19 vaccine are somewhat older, with about half over the age of 50. More have a college degree or higher and they are more likely to identify as Democrats or lean Democratic, with 54% who identify as Democrats compared to 16% of unvaccinated adults.
So, according to these statistics, Covid-19 has stopped being understood by the public as a public health crisis or a pandemic. Covid-19 has become an issue of political persuasion, an issue of governmental intervention, and an issue of whether to believe in the medical establishment. The lingering conclusion from these statistics seem to be counter intuitive. Why would younger, less educated as well as college educated population groups be more prone to avoid vaccinating, and more inclined to take the risks inherent in being unvaccinated?
In the field of psychology, there is a distinction between what is known as omission and commission. Commission meaning taking active action and omission meaning not taking any action at all. When the harm from vaccinating and not vaccinating are perceived as equivalent in terms of risk, people prefer not to vaccinate. The reasoning behind this mindset is based on the idea that people feel responsibility if harm follows an action they take and feel less responsibility if the harm is the result of their inaction. The bottom line being that if we choose not to do anything, we don't feel as much blame as if we did something.
To deal with this dilemma, the public has turned a deaf ear to recognized and formal authorities on Covid-19, whether political, medical, or scientific. Instead they have turned to their most trusted authority on Covid-19; "Dr. Google". Over the years, a large part of the American public has been dependent on over-the-counter medication for various acute and chronic medical conditions. These consumers of self-medication have become accustomed to checking with "Dr. Google", having no need or trust in the conventional medical profession. The vast amount of information provided at no cost by "Dr. Google" allows the public to justify and verify almost any opinion or understanding that they wish to validate; whether to perceive Covid-19 as a life threatening illness or not.
To compete with the impact of "Dr. Google", what is lacking is a national political leadership that can present a credible and convincing case to either vaccinate or not, whether to wear a mask or not, and whether to avoid unnecessary exposure or to act as if there is nothing to worry about. Sadly, today's political leadership in America, as personified by President Joe Biden, has been unable to provide the American people with a convincing case to make the right decision.
True leadership should always strive to assure safety for the people. An absence of this assurance is the first sign that a nation lacks adequate leadership. America's crisis of leadership will only intensify as the omicron variant takes its toll and continues to spread and infect the vulnerable.
The "Soup Nazi" Syndrome
As recently as this past past month, the following attacks occurred seemingly one after another; a Jewish woman in Brooklyn, New York was attacked and slapped in the face by a random assailant who accosted her. The attacker, a young woman in her 20s, asked the Jewish woman: "Are you a Jew?", then attacked the victim, slapping her. A few days later, a suspect was arrested by the NYPD for an anti-Semitic spitting attack in Crown Heights. In late October, the NYPD Hate Crimes Unit announced it had opened an investigation after a Jewish man in Crown Heights was hit in the head with an unknown projectile. On November, 4, a visibly pregnant 33-year old Jewish woman was assaulted by a man in Crown Heights while walking on Eastern Parkway. The man opened a juice bottle and threw it at her face. He also yelled, "You people disgust me." Several days later, a 25-year old Jewish man in Crown Heights was assaulted by five men, one of whom punched him in the face, knocking him to the ground yelling, "You dirty Jew". How are we to understand the empowerment and lack of inhibition enjoyed by Jew haters in the public domain?
As we seek out answers, the natural inclination is to look outwards and demand accountability by politicians, intellectuals, celebrities, or just about anyone outside of the Jewish tribe. Little if any effort has been made to point out how members of the tribe, primarily liberal and progressive Jews have contributed to the rapid rise of Jew hatred. The normalization and trivialization of the Holocaust and Jew hatred might be a good starting point. Progressive Jewish organizations have for many years vilified Israel and compared the Jewish state with Hitler's Germany. However the entertainment industry and specifically Jewish celebrities have contributed more than their share in diluting and trivializing the significance of the Holocaust and delegating Jew hatred to a punch line.
"The Soup Nazi" was the sixth episode of the seventh season of Seinfeld. It first aired November 2, 1995. A new soup kitchen opens, but the owner is extremely strict: so strict that he is nicknamed "The Soup Nazi". The term "Nazi" is used as an exaggeration of the excessively strict regimentation he constantly demands of his patrons; its owner is referred to as the "Soup Nazi" due to his temperament and insistence on a strict manner of behavior while ordering. The Soup Nazi yells out, "NO SOUP FOR YOU!". The producer, script writers, and Seinfeld were all Jews.
The movie "The Producers", a classic, was a musical with the music and lyrics written by Mel Brooks. The story concerns two theatrical producers who scheme to get rich by fraudulently overselling interests in a Broadway flop about Nazi Germany. Complications arise when the show unexpectedly turns out to be successful. The humor of the show draws on caricatures of Nazis. An example of the lyrics in the movie;
Springtime for Hitler and Germany
Deutschland is happy and gay
We're marching to a faster pace
Look out, here comes the master race
Larry David, a producer and writer for Seinfeld at the time, did a monologue this past year on Saturday Night Live. David's monologue resonated with a message that should be entitled; Why it's time for Jews to Get Over the Holocaust, or even; Now is the time that Jews move on and stop making the Holocaust the most pivotal event in Jewish history. In that Saturday Night Live monologue he quipped: "I've always been obsessed with women, and I've always wondered: If I'd grown up in Poland when Hitler came to power and was sent to a concentration camp, would I still be checking out women in the camp? I think I would." And continuing, he said: "Of course, the problem is there are no good opening lines in a concentration camp. 'How's it going? They treating you OK? You know, if we ever get out of here, I'd love to take you out for some latkes.'" I was surprised that he didn't conclude his monologue with "The Shoah must go on."
Last month was the 83rd commemoration of "Kristallnacht", a pivotal event, a major pogrom in the history of Jew hatred and the formative period of the Holocaust. It was 80 years ago this month that the SS established killing centers to carry out the mass murder of Europe's Jews. The SS established killing centers devoted exclusively or primarily to the destruction of human beings in gas chambers. Chelmno was among these killing centers. It was the first stationary facility where poison gas was used for the mass murder of Jews. The Chelmo killing center in German-occupied Poland was the first stationary facility where poison gas was used for the mass murder of Jews. The SS and police began killing operations at Chelmno on December 8, 1941. At least 172,000 people were killed there between December 1941 and March 1943 and in June/July 1944.
Anti-Semitic attacks have become common day events throughout the United States reaching every corner of Jewish life, no one is immune. Residential neighborhoods, Synagogues, Campuses, schools, and cemeteries are all equally desecrated by Jew haters. The sheer volume of these attacks is slowly approaching a critical mass that will bring upon us a wholly different understanding of the period that we are living in.
Albert Einstein fled the German capital, Berlin, in 1922 in fear and haste, he penned a letter that has lost little of its relevance since, even almost 100 years later. "Here are brewing economically and politically dark times, so I'm happy to be able to get away from everything," Einstein wrote in the long-forgotten letter to his sister Maria. Einstein's thoughts almost a century ago serve as a powerful reminder that the Holocaust was preceded by years of mounting anti-Semitic attacks and the demonization of Jews. It didn't come out of nowhere.
As we commemorate this week the "Yom HaKadesh HaKlali", a day in which we recite Kadesh for our family members that perished in the Holocaust, it seems imperative now more than ever that we look within, among our own. We must ask ourselves how have we contributed to the trivialization of Jew hatred and how this has manifested in empowering Jew haters to act without inhibition or remorse. The "Soup Nazi" syndrome is very much a Jewish syndrome that allows others to belittle and joke about the killing of Jews. Taking the next step and carrying out an anti-Semitic attack on some unsuspecting Jew going about his daily business is only one step away.