Ron Jager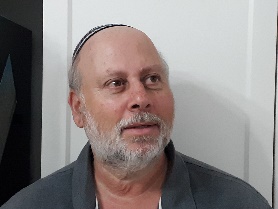 Ron grew up in the South Bronx of New York, making Aliyah in 1980. Served for 25 years in the IDF as a Mental Health Field Officer in operational units. Prior to retiring was Commander of the Central Psychiatric Clinic for Reserve Solders at Tel-Hashomer. Since retiring has been involved in strategic consultancy to NGO's and communities in the Gaza Envelope on resiliency projects to assist first responders and communities. Ron has written numerous articles for outlets in Israel and abroad focusing on Israel and the Jewish world.
The "End of history" of anti-Semitism
It's been two weeks since Israel's Foreign Minister Yair Lapid, spoke about anti-Semitism at the Global Conference on Combating Antisemitism gathered in Jerusalem, were he explained to the world and to the Jewish public here in Israel and abroad that anti-Semitism is not unique in the history of the world but rather is one of the many bigotries expressed in the annals of human hatred. In one swoop Lapid brought to an end the historical uniqueness of anti-Semitism culminating in the Holocaust. Unbelievably and without hesitancy or remorse, he continued and stated:" antisemitism, exists everywhere…. The anti-Semites weren't just in the Budapest Ghetto", "The anti-Semites were slave traders who threw chained slaves overboard into the ocean. The anti-Semites were the members of the Hutu tribe in Rwanda who massacred members of the Tutsi tribe. The anti-Semites are the Muslim extremists who killed 20 million fellow Muslims in the last decade. The anti-Semites are Islamic State and Boko Haram. The anti-Semites are people who beat to death young members of the LGBT community."
Foreign Minister Lapid, a high school dropout and former journalist turned politician dismissed without the bat of an eye the across the broad conclusions of all major historians in the modern era; that anti-Semitism is a murderous ideology that aims to exterminate all the Jews, but instead is nothing more than just another phobia like Islamophobia, or even Homophobia. Former Prime Minister Benjamin Netanyahu condemned Lapid's comments as "scandalous and irresponsible, warping history and emptying the concept of antisemitism of all content." Additional oppositional political leaders in Israel accused Lapid of seriously weakening Israel's and the Jewish world's ability to combat anti-Semitism.
The late Tommy Lapid, a Holocaust survivor, a former Justice Minister and a journalist turned politician was the father of Yair Lapid. I have no doubt that he is turning in his grave again and again. As Chairman of the Yad Vashem Council back in 2007, Lapid senior spoke on behalf of the survivors during the official state ceremony marking Holocaust Martyr's' and Heroes' Remembrance Day: "The Holocaust, which we commemorate here today at Yad Vashem in Jerusalem, Israel; the Holocaust in which 6 million innocent Jews were murdered, was a unique event in history. This is because in the Holocaust, man used modern technology to annihilate a people [Jews] in a calculated, scientific manner – a death industry. The viruses of the fatal disease known as antisemitism have developed antibodies that are not impressed by the lessons of past events and do not accept today's norms. Instead, they lie in wait for the day when evil will once again rear its head." The Late Tommy Lapid had no doubt about the distinctive role that anti-Semitism has played against Jews throughout history, and it would never have crossed his mind to dilute and universalize what has been an exclusive and multi-generational hatred of Jews throughout history.
How are we to understand the sudden burst of revisionist history of anti-Semitism that Lapid junior has brought to the world from a leftist and progressive perspective? At the Global Conference on Combating Antisemitism Lapid insisted that "the cure could not be achieved by Jews changing their behavior" meaning that the Jews are to blame for the hatred expressed by anti-Semites. Sounds very similar to the current wave of Critical Race Theory that has swept America. In the same manner that Jews bring upon themselves the inter-generational hatred of anti-Semites, white Americans have brought upon themselves the violent insurrection by Black Americans that have turned Main St. into Mean Streets. Throughout America, Jews have been getting attacked in the streets: hunted, chased, beaten, burned, and stabbed. French courts have recognized inebriation as a legitimate alibi for murdering Jews and Holocaust survivors. In recent months, we've seen Jews assaulted in Los Angeles, New York, and Boston. Dozens of "pro-Palestine" rallies calling for the genocide of Israel's Jews and the murder of Jews everywhere have swept through American streets from the Bay Area to Boca Raton. Jewish students and faculty are bullied, demonized, and terrorized on American college campuses. Corporate America and teachers' unions are pushing new racialist narratives and curricula that single out Jews as a "white" identity group uniquely deserving of hostility. So what is Lapid getting wrong?
In the summer of 1989, the American magazine The National Interest published an essay entitled "The End of History?" Its author, political scientist Francis Fukuyama, announced that the great ideological battles between East and the West were over, and that Western liberal democracy had triumphed. The ascendancy of Western liberal democracy would not only end the cold war but would lead to a general calming in world affairs. Fukuyama claimed that humanity has reached "not just ... the passing of a particular period of post-war history, but the end of history as such: That is, the end-point of mankind's ideological evolution and the universalization of Western liberal democracy as the final form of human government."
The "end of history" thesis has been repeated so often over the years that it has acquired a ring of truth, despite overwhelming evidence to the contrary. That is, until the current day anti-Semitic pandemic appeared seemingly out of nowhere in recent years to challenge this almost uncontested given in current modern intellectual thought. The notion that nations and anti-Semites of the world would all adopt a kind of liberal democratic model and join together in a fraternal bond of human society seems to have been largely overlooked by today's torch bearers of Jew hatred. It seems that the expectation that "the end of history" would sway anti-Semites to succumb to the universalization of Western liberal democracy with its balance of liberty and equality has been proven false. So why does Lapid insist on preaching what clearly is a disproven understanding of history and anti-Semitic hatred?
Yair Lapid has joined the ranks of America's Jewish progressive vanguard by accepting the new normal in the battle against anti-Semites. His new found progressive understanding of anti-Semitism in the battle against the surge in Jew hatred is based on a simple and dangerous misconception and at the end of the day will only fan the fire of anti-Semitism. Progressive Jews view today's world exclusively through the prism of oppressors versus oppressed, privileged versus under privileged, black versus white. According to Lapid's progressive mindset, Jews are guilty of being guilty on all three counts: oppressor, privileged, and white. Extending this condemnation of Jews onto Israeli's and the State of Israel is the logical extension of this kind of warped thinking,
Yair Lapid is doing nothing more than promoting classical anti-Semitic stereotyping of Jews. These efforts by Lapid will only empower an indifference to anti-Semitic violence and behavior. Voicing concern over anti-Semitism will be treated as an insult to other minority groups. Raising concerns of anti-Semitism or expressing sympathy for Jews who are threatened by anti-Semites will become and has become an indefensible offense. This kind of dangerous thinking on the part of one of Israel's leading politicians can only be understood as an existential threat for Jews everywhere and for the State of Israel as the homeland of the Jewish people.
Diminishing our capability to distinguish and differentiate
The first blessing that observant Jews recite among the Morning Blessings is the following: "Blessed are You, HASHEM, our GOD, King of the universe, Who gave us the understanding to distinguish between day and night".
Many of those who recite this blessing understand this blessing as referring to God creating day and night, however the underlying meaning of this blessing refers to our God-given ability to distinguish, to differentiate, between day and night, between good and evil, and between real and imaginary.
But what seems to be a basic given in life, what seems to make so much common sense, has in recent years been turned upside down. This past year with the eruption of anti-Semitic attacks literally everywhere, coupled with runaway crime on the streets of America's major cities, with violent crime rates shooting up tenfold and hundreds of percentages; something has happened, a tectonic shift in society is upon us, and our God-given ability to distinguish between victim and offender is under attack.
Not surprisingly, those most responsible for expressing anti-Semitic hatred in America are the very same doing the utmost to facilitate the continuing breakdown of public order and safety on the streets of America. It starts with the Jews, but it never ends with the Jews. The first airplane that was hijacked was an Israeli airplane, and today at every airport at every country in the world, we now line up for security checks, so all Americans should be concerned.
Those that are at the forefront of leading the charge of blurring the distinction between criminals and victim, between police officers and offenders, between innocent bystanders and street criminals are members of the progressive Democratic Party namely: Rep. Rashida Tlaib, Rep. Ilhan Omar, Rep. Alexandria Ocasio-Cortez, Rep Cory Bush and Rep. Ayanna Pressley .
Not surprisingly, these very same aggressive Democratic congresswomen are also at the forefront of empowering anti-Semites and the resulting upsurge in hard-core anti-Semitic sentiment and anti-Semitic attacks on the streets of America. The coordinated effort on the part of these Democratic congresswomen to link the status of Afro-Americans with the status of Palestinian Arabs as if they are two sides of the same coin has reinforced this trend of defending all those that claim to be oppressed while justifying their criminal, violent behavior and lack of accountability as a legitimate response to perceived oppression - whether it be on the streets of America or in the Gaza Strip.
Rep. Rashida Tlaib (D-Gaza) recently expressed her political agenda: "defund not only the police, but Customs and Border Protection (CBP), Immigration and Customs Enforcement (ICE), and the Department of Homeland Security (DHS)."
Why? Because according to Tlaib, they engage in terrorism. According to Tlaib, organizations dedicated to defending the United States should be treated as if they were enemies of the state. "What they are doing to the Palestinian people is what they continue to do to our Black brothers and sisters here," Rep. Rashida Tlaib of Michigan shouted to applause at a rally earlier this month, "Until all our children are safe," Rep. Cori Bush of Missouri told the House, "we will continue to fight for our rights in Palestine and in Ferguson." Rep. Ayanna Pressley spoke recently at a rally in Black Lives Matter Plaza near the White House on March 12 and repeated the message during a speech on the House floor, Pressley compared Black Lives Matter and anti–police brutality protests in the U.S. to the Muslim violence in Israel.
-In response to the recent broad daylight shooting in Times Square, Rep. Alexandria Ocasio-Cortez, D-N.Y., claimed over the weekend that concern from people over the spike in crime rates across the country amounted to "hysteria."
-Ocasio-Cortez casted doubt over the data showing crime rates rising in cities throughout the U.S., especially in New York, where shooting incidents and murders have risen 53% and 13% since the beginning of the year. According to Ocasio-Cortez's logic, we must examine the "context", that is, it's never the crime itself that is the real issue, but the response by police and other first responders that need to be held accountable.
-On the unprovoked Hamas terror and on the Israeli response of self-defense she has stated "The lens through which I saw this incident, as an activist, as an organizer – [it is as] if 60 people were killed in Ferguson, Missouri, if 60 people were killed in the South Bronx, unarmed, if 60 people were killed in Puerto Rico – I just look at that [Gaza] incident more than just as an incident, and to me, it would just be completely unacceptable if that happened on our shores," she said.
-Rep Ilhan Omar recently responded on CNN: 'I don't 'regret equating US and Israel with the Taliban. Rep. Ilhan Omar, continued and told CNN that she has no regrets over her recent comments comparing the United States and Israel to terrorist groups Hamas and the Taliban, and went so far as to blame her Jewish colleagues for taking issue with the remark.
This intertwining of the Black Lives Matter protests and the deadly street violence in America with Palestinian Arab violence, rocket launching and terror in the Gaza Strip by Rep Ilhan Omar and the other progressive Democratic congresswomen shows a clear goal of expropriating the Palestinian Arab-Israeli conflict as part and parcel of the current breakdown of order and safety on the streets of America.
Israeli's have been falsely juxtaposed and casted as "white supremacists" (when over half the Jews in Israel are people of color) and Israel as a nation of "apartheid". Black Lives Matter, and other Americans of color are automatically labeled as victims of oppression. This distortion and blurring of reality has made the streets of America that much less safe while empowering the Palestinian Arabs to continue with their never-ending terror war against the State of Israel.
Aiding and abetting is a legal doctrine related to the guilt of someone who aids or abets (encourages, incites) another person in the commission of a crime. It exists in a number of different countries and generally allows a court to pronounce someone guilty for aiding and abetting in a crime even if they are not the principal offender or even directly involved in the criminal act itself. The progressive Democratic Party as represented by Tliab, Pressley, Omar, Ocasio-Cortez, and Bush will continue to blur the publics' ability to distinguish and differentiate between police forces and criminals, between victims of violence and those responsible for the violence. These Congresswomen should all be held accountable for aiding and abetting this breakdown of order and safety on the streets of America.
The price of always holding Jews to a higher standard
This past week on June 19, 1953, was the 68th commemoration of the execution of Julius and Ethel Rosenberg. This Jewish American husband and wife were convicted of passing nuclear secrets to the USSR and of espionage on its behalf. The Rosenberg couple were executed by the federal government of the United States at the Sing Sing correctional facility in Ossining, New York, becoming the first American civilians to be executed for such charges and the first to suffer the death penalty during peacetime.
Julius and Ethel Rosenberg were executed in the electric chair, just before Shabbat, in an unprecedented and disproportionally harsh sentence. In the case of the Rosenbergs, they also left two young boys behind to grow up as orphans under the shadow of one of America's greatest miscarriages of justice. This tragedy and travesty of Justice proves once again and beyond a shadow of a doubt that Jews - wherever they may be - are always held to a higher standard and inevitably pay a disproportional price for being members of the Chosen People.
Although a number of leftist organizations protested the verdict, Jewish organizations were conspicuously absent in the Rosenbergs' defense. Public condemnation of the Rosenbergs, a general identification of Jews with left-wing causes, and the shadow of McCarthyism made many Jews fear that their own loyalty was under scrutiny. Some Jewish leaders, including the American Jewish Committee, publicly endorsed the guilty verdict.
The unprecedented sentence incensed protesters world-wide, who claimed that the Rosenbergs had not been given a fair trial, and that the punishment was disproportional to the crime of which they were accused and convicted. Demonstrators around the world called on the US government to revoke the Rosenbergs' death sentence, while defense attorney Emmanuel Bloch fought to reverse the decision to execute the Rosenbergs.
On the day of the execution, thousands rallied in Paris and London to protest the Rosenbergs' fate, and hundreds picketed in front of the White House. Attorney Bloch fought to the bitter end for the Rosenbergs, pleading at the gates of the White House for a final hearing with President Eisenhower in his clients' last hours of life.
But to no avail. That Friday, Julius and Ethel became the only Americans in history to be sentenced to death in peace time for espionage, meeting their fate on the electric chair.
In a statement released that day, President Eisenhower said: "I am not unmindful of the fact that this case has aroused grave concern both here and abroad in the minds of serious people aside from the considerations of law. In this connection I can only say that, by immeasurably increasing the chances of atomic war, the Rosenbergs 'may have' (quotes added, R.J.) condemned to death tens of millions of innocent people all over the world."
In a moral world, you don't execute based on what "may have" [resulted] - unless those to be sentenced are Jews.
So, despite the Rosenbergs having been convicted, President Eisenhower wouldn't go any further than claiming that they "may have" been spies, maybe he knew something that the public didn't know, but it seems that the principle of a higher standard against Jews was put into play. In a moral world, you don't execute based on "may have" - unless those to be sentenced are Jews.
Fast forward thirty-five years, another case involving a Jewish spy, sentenced to life in the US for spying for an ally. Jonathan Pollard, was convicted of spying for Israel in 1987. Just before Pollard's sentencing, Senator Chic Hecht of Nevada, a senior member of the Senate Intelligence Committee, telephoned the leaders of every major Jewish organization to warn them not to support Pollard in any way. Pollard had done something so horrible that it could never be made public. Washington insiders thought they knew the big, dark secret: secret documents confirming that Pollard's spying had resulted in the loss of lives of U.S. intelligence agents.
Pollard had supposedly given Israel a list of every American spy inside the Soviet Union. The CIA reasoned that the Mossad had been infiltrated by one or more Soviet spies. In a matter of months, every American spy in Russia -- more than 40 agents -- had been captured or killed. At least that was the accusation, but the basis for it was actually kept secret from Pollard and his defense counsel. And it was all untrue. Pollard wasn't the one responsible for the death of so many American spies in Russia. The Jew didn't do it – it was Aldrich Ames, a drunken senior CIA official who sold the names of America's agents to the Russians for cash. Pollard was framed for Ames's crime, while Ames kept on drinking and spying for the Soviets for several more years.
In fact, Israeli intelligence later suspected that Ames played a direct role in framing Pollard. But no one in America then knew the truth. Ames was arrested in February 1994, and confessed to selling out American agents in the Soviet Union. Ames, however, was released after beginning his prison sentence and sent to live out his remaining years in luxury in Russia as part of a deal between Russians and the U. S.
Would America now admit that they had been conned into blaming Pollard? In the U.S. Navy's intelligence service, a decision was made to re-examine the Pollard case in view of the convictions of Ames. With sickening chagrin, the Navy discovered that the evidence needed to clear Pollard had been under its nose all along. The list of American spies inside Russia had been kept in a special safe with a special "blue stripe" clearance needed for access. But Jonathan Pollard didn't have "blue stripe" clearance. That was the bombshell that would clear Pollard of any possible connection to the deaths of the 40 American spies.
Pollard was released from prison in 2015 after sitting behind bars for an unprecedented 30 years and then released under extremely strict parole conditions, including a prohibition against leaving the US. In November of last year, President Trump approved the Justice Department's decision not to renew his parole restrictions, and Pollard was allowed to make Aliyah to Israel.
Within a historic perceptive, both tragic cases, those of Julius and Ethel Rosenberg and of Jonathan Pollard, have shown that in comparison to others accused of similar crimes, Jews are held to a higher legal and moral standard and are judged by a different yardstick. No doubt it is reprehensible anti-Semitism, but maybe we ourselves can also look at it another way.
So, brothers and sisters, while it's difficult for us to endure the evil visited upon us by the hypocrisy of the world, let us hold our heads up high and proudly proclaim: "Mi k'amcha Yisrael," Who is like your people Israel? "Goy echad ba'aretz," a unique and special people in the world. If our mission in this world is to be "spiritual role models", then let's accept it with dignity and honor and live up to these expectations.
It's called "Redemptive Anti-Semitism"
Over the past weeks and months, we have witnessed a transformation of what we knew as the classic type of anti-Semitism, the "gentlemen's agreement" type of bigotry and discrimination against Jews; residential restrictions, academic restrictions, cultural restrictions, and employment restrictions. In the old days, someone who hated Jews more than was necessary was defined as a true anti-Semite. American Jews did not condone it, but lived with it and even thrived. For the past century America has been a "safe haven" for American Jews enabling the Jewish community to reach the highest pinnacles of almost all fields of endeavor. Yet with the continuing civil unrest and daily anti-Semitic attacks reaching epidemic proportions, an updated understanding of how the old or classical anti-Semitism has evolved into the new anti-Semitism namely, "Redemptive Anti-Semitism".
As we move back to the future, and as Jews are hunted down and attacked violently in broad daylight on the streets of Beverly Hills and Manhattan, all you have to do to understand this new phenomenon is listen to the declarative pronouncements made by these barbaric mobs of American Muslims and Afro-Americans as they viciously attack American Jews arbitrarily; they want these Jews to die and they want to annihilate the Jewish community as a whole. These vicious barbarians want to "kill the Jews" with their own bare hands and show their actions to the world through social media.
A relatively unknown historical manifestation links together the radical anti-Semitism of the Nazi ideology and the modern day Jew hatred by radical American Muslims and radicalized Afro-Americans. This common bond of "purifying" humanity of any Jewish presence promoted and upheld by radical Islam and the Nazi ideology now spans over a nine decade old period. We can no longer deny the nearly identical ideological and doctrinal models used by the Nazis and modern day radical Muslims and radicalized Afro-Americans who promote the killing of American Jews and demand the total annihilation of the State of Israel. The common thread unifying the desire for the total destruction of Jews is shared by both radical American Muslims alongside radicalized Afro-Americans and Nazi ideology. The Nazi ideology spoke of "redemptive anti-Semitism", namely a form of anti-Semitism that explains all in the world by offering a form of "redemption" by exterminating and purifying humanity of the Jews. Islamic religious and political leaders broadcast daily sermons of incitement to murder Jews promising heaven and redemption for those that carry out this call to rid the world of Jews. This past week, Palestinian Islamic Scholar Mraweh Nassar stated: 'Humanity Will Not Thrive until the Jewish Nation Is ANNIHILATED,' Quoting Hadith, 'Fight the Jews, KILL THEM!' Senior Hamas leader Mahmoud Al-Zahar told Sky News this week in an interview that Israel does not have a right to exist. Asked if the State of Israel has the right to exist, he replied, "No. Why?
Redemptive anti-Semitism" is a theory expounded by the Holocaust historian Professor Saul Friedländer. He maintains that Nazi anti-Semitism was distinctive for being "redemptive anti-Semitism", namely a form of anti-Semitism that could explain all in the world and offer a form of "redemption" for the anti-Semitic. Friedländer is talking about a specifically Nazi aspect of anti-Semitism. That's the belief in a racial hierarchy, with "the Jews" at the bottom. It holds that everything wrong with the world, and everything wrong with people, is a result of the malign influence of "the Jews." In his book The Years of Persecution, he explains: Whereas ordinary racial anti-Semitism is one element within a wider racist worldview, in "redemptive anti-Semitism" the struggle against the Jews is the dominant aspect of a worldview in which other racist themes are but secondary appendages. According to this idea, exterminating the Jews will prevent them from corrupting the world any further and will allow it and its peoples to be redeemed and purified. Friedlander's use of the term liberation from Jews began with the expulsion of Jews from their homes and communities and ends with their physical annihilation.
The connection between modern day Islam and the Nazi regime in Germany runs deeper, as the Nazis did their best to support through finance and advice the embryonic radical Islamic movements in British ruled Egypt and Iraq through the late 1930s and early 1940s. Their aim was to destabilize British rule in these strategically critical colonies. A key player was the Grand Mufti of Jerusalem, Haj Amin al-Husseini, implicated in a 1941 coup attempt in Baghdad. Al-Husseini was extensively involved in anti-British and anti-Jewish Palestinian unrest during the 1920s and 1930s according to historical records. The Grand Mufti of Jerusalem, Haj Amin al-Husseini met covertly with representatives of the Nazi SS intelligence arm during the late 1930s, and not coincidently with Otto Adolf Eichmann, who was a German-Austrian Nazi SS-Obersturmbannführer (Lieutenant Colonel) and one of the major implementers of the Holocaust's systematic annihilation and extermination of European Jewry. Eichmann played a central role in the deportation of over 1.5 million Jews from all over Europe to killing camps and killing sites in occupied Poland and in parts of the occupied Soviet Union.
With the British Mandate intelligence services becoming aware of Al-Husseini's clandestine activities, he fled to Germany for the remainder of World War II, remaining active as a propagandist and recruiter of Balkan Muslims into the Waffen SS Handschar and Kama Divisions, used extensively in the latter part of the war, as German manpower available for combat divisions declined. An interesting footnote to Al-Husseini's family lineage; Yasser Arafat, the deceased leader of the Palestinian Liberation Organization, an organization that was dedicated to the murdering of Jews and the destruction of the State of Israel, was a first nephew of Al-Husseini. The shift of "redemptive antisemitism" from Nazi Germany to parts of the Arab world during and after World War II, is not merely a supplementary feature of modern radical Islam, but lies instead at its ideological core and is an antecedent of a modern manifestation of "redemptive anti-Semitism". With the proliferation and its exportation and re-introduction into Western societies, "redemptive anti-Semitism" has become rampant among Muslim Americans and radicalized Afro-Americans.
Social media tweets and comments such as "As long as there is Jewish life in the world, peace is not possible." have become the new norm and "redemptive anti-Semitism" will continue to empower American Muslims and Afro-Americans to continue their crusade to free humanity as they understand it. Liberal and progressive Jewish organizations need to vocalize their expectation that the Biden administration and the Department of Justice take immediate legal and prosecutorial action to stop the snowball effect of "redemptive anti-Semitism.
There is no Jewish conspiracy to dominate the world, but there is a widespread global anti-Jewish conspiracy based on the principles of "redemptive anti-Semitism". It starts with the Jews but it does not end with the Jews. The first airplane that was hijacked was an Israeli airplane, and today at every airport at every country in the world, we now we line up for security checks, so the world should be concerned. The danger of dismissing the inherent threat of "redemptive anti-Semitism" lies in its danger for the whole world.