Ron Jager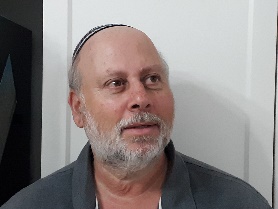 Ron grew up in the South Bronx of New York, making Aliyah in 1980. Served for 25 years in the IDF as a Mental Health Field Officer in operational units. Prior to retiring was Commander of the Central Psychiatric Clinic for Reserve Solders at Tel-Hashomer. Since retiring has been involved in strategic consultancy to NGO's and communities in the Gaza Envelope on resiliency projects to assist first responders and communities. Ron has written numerous articles for outlets in Israel and abroad focusing on Israel and the Jewish world.
Denial as a way of life
Arriving to New York just in time to see the trees transforming into a collage of beautiful orange and auburn making me reminiscent of my childhood and the mountains of leaves cushioning our fall as we jumped without fear. Over the past few days, I have had the opportunity to meet with a wide range of local leaders and acquaintances who are as up to date as ever about the election results in Israel, the midterm election results in America, and of course the herd of elephants in the room; the tsunami of anti-Semitism and attacks against Jews hitting the shores of Jewish communities everywhere.
From the warm confines of their heated offices and homes, things don't look so bad, and for those who fled to Florida, things look even better. At times it seemed as if Israel and the modern-day Islamic crusade against the Jews were light years away. Many people I met seemed to express a subtle smugness. The underlying attitude was: "As much as I care about Israel, and as much as I am concerned about the unprecedented anti-Semitism on the streets, on campuses, against Jewish businesses, and everywhere on the internet and social media; here in America we have a different reality; we don't have to prepare our suitcases as many are doing in most European countries. All we have to do is simply mind our own business and the current wave of Jew-hatred will pass over us."
My Jewish brethren in America fail to understand that the highly vocal and successful campaigns by the BDS organizations aided by progressive Jewish organizations have taken over the discourse in academic circles and campuses placing Israel and Zionism beyond the pale, representing everything wrong in the world. This poisonous discourse has spilled over onto the internet and has become a vocal influential minefield of Jew hatred. Extending this all-encompassing accusation of Jews as individuals and as a community of being the guilty party and responsible for all the woes of society, has hit home; no one is safe, and Jewish schools, JCC's, Jewish businesses, Synagogues are all under perpetual "lock down" expecting and preparing for the worst. It's imperative to appreciate that this tsunami of hatred of Israel and of Jews is not related whatsoever to Israel, to the settlements, or even to the so-called occupation. It is not because of the Corona pandemic or the war between Russia and the Ukraine, it's not because of opposition to Trump or support of Biden; it is not because of what the Jews do, but because of who we are and what we represent in the minds of those who hate us.
As Matt Friedman, a former AP reporter and author has written; scholars of Western history have explained that at times of confusion and external dangers, and when society is unable to provide answers that make these threats go away, negative sentiment tends to revolve around Jews. Discussions of issues of the time often end up as discussions about Jews. In the late 1800s, French society was riven by the clash between the old France of the church and army, and the New France of liberalism and the rule of law. These sentiments erupted around the figure of a Jew, Alfred Dreyfus, accused of betraying France as a spy for Germany. His accusers knew he was innocent, but that didn't matter; he was a symbol of everything they wanted to condemn. During the 1920s and '30s, Germans were preoccupied with their humiliation at the end of World War I. This morphed into a discussion of Jewish traitors who had stabbed Germany in the back. Germans were preoccupied as well with the woes of their economy–this of course revolved around Jewish wealth and Jewish bankers. In the years of the rise of communism and the Cold War, communists, concerned with their ideological opponents, talked about Jewish capitalists and cosmopolitans or Jewish doctors plotting against the state. At the very same time, in capitalist societies threatened by communism, people condemned Jewish Bolsheviks. This is the face of this recurring obsession. As the journalist Charles Maurras wrote approvingly in 1911, "Everything seems impossible, or frighteningly difficult, without the providential arrival of anti-Semitism, through which all things fall into place and are simplified."
Despite Israel being the one of the smallest nations in the Middle East, population wise and land mass, and American Jews being one of the smallest minorities in all of the United States; Jews wherever they may be, have been unwillingly assigned the role of being the universal symbol of the ills of the West; poverty, colonialism, nationalism, militarism, and racism. This is not because of the Jewish settlers or the mighty IDF, or even Hollywood, but rather it is because Israel and today's Jews are the heirs to the "Jewish banker" of the past. When moral failure raises its head in the Western imagination, the head tends to wear a skullcap.
From Kanye West, to Kyrie Irving (despite his apology), to David Chappelle and even from Tucker Carlson, theories of conspiracy have increasingly invaded our screens. Have no doubt, when conspiracy theories are on the rise and being heard everywhere; anti-Semitism is waiting in the wings just waiting to emerge and explain why everything is so bad, and who is responsible. Conspiracies almost always begin by rejecting rationality, logic, facts, and even common sense as explanations for what's happening in the world, and in the United States in favor of supposedly clandestine and behind the scenes manipulations. Once a celebrity or broadcaster or even a witty comedian has convinced themselves and the audience that an invisible hand is working behind the scenes with his magical wand, then it's only a double click away from discovering that the invisible manipulator, and the magical wand belongs to no other than the Jew.
Denial can be an effective defense mechanism; it can help us deal with harsh realities as we assemble internal resources that empower us to respond to external threats. Denial can do good, but it can also create a mentality of complacency and a false sense of smugness. I am not in favor of packing suitcases and planning escape routes while at the same time I cannot condone the pervasive mindset found among so many that I have meet with; "keep out of the subways, keep off the streets of Manhattan, make sure the guards at Shul are armed, and lets all wait till it blows over".
It's not going to "blow over", and its not going away, if anything it will get worse. So as I continue with my yearly visit to New York, I can only hope and pray that my prophecy will be later rather than sooner.
Making Israel Great Again
Israel's longest serving Prime Minister Benjamin Netanyahu's re-election this past week, is seen by many of his over one million supporters who voted for the Likud Party as a sign from above. His triumphant return symbolizes for many an awakening, to the unsuccessful efforts of the previous government led by Yair Lapid, to weaken and dilute the national identity of Israel as the homeland of the Jewish people.
The people have arisen in response to the past year and a half and responded by voting out the unnatural alliance of progressive Israeli political parties and anti-Zionist Arab parties supported by a biased progressive media and a politicized judicial system. Instead the Israeli public voted in for the first time in Israel's history, an exclusively nationalist and religious governing coalition. By showing up in mass, the Israeli public seemed to have wanted to send a message not only to our allies throughout the world, but also to our enemies. The Israeli public's message was powerful, clear, and unequivocal.
We the people of Israel are unashamed to embrace Zionism, unashamed to embrace Jewish tradition and our belief in God. We will not refrain from asserting our uniqueness as a Jewish nation and we reject the illusion and false promises of Progressivism, reject the "wokeness" of post-Zionism, and reject the political policies of the past year and a half that have attempted to erase Israel as a Jewish and Democratic State. Above all, voters reiterated their love of Zion, their attachment to the mission of the Jewish People in their Land, and their great enthusiasm for the ongoing narrative of the State of Israel that remains unashamed of our exceptionalism while at the same time serving as a light unto the nations of the world.
The people of Israel have shown the world that the common folk are more than capable of rising above the subliminal messaging and progressive bias of the media and influential publicists. The voters of Israel have expressed themselves boldly, independently, and unambiguously. Israel has shown in its own democratic way that other Western nations that see themselves afflicted with similar political dilemmas that have created feelings of alienation, distrust of political leaders and helplessness can and should be faithful to their own common sense and understanding of conventional wisdom.
Despite Netanyahu's affirmation that his newly elected government will continue to share the values of an open, democratic society, including tolerance and respect for all in civil society, particularly minority groups; his longstanding priorities to maintain law and order within Israel by not compromising enforcement within the Arab Israeli community and Palestinian society is not only expected to continue, but will be at the forefront of the new government's agenda. During the previous government's watch, Arab-Israeli Knesset members have gotten away with hailing Palestinian terrorists who murdered IDF soldiers as heroic martyrs will no longer by tolerated. Over the past year and a half of the national unity government there has been a dramatic uptick in Israeli-Arab violence and Palestinian terror that took place in all of Israel including Judea and Samaria (West Bank).
The Israeli public witnessed a dramatic upsurge in violence; stabbings, shootings, criminal gang warfare by Israeli Arabs against other Israeli Arabs, and against Israeli Jews. In addition, Netanyahu's uncompromising stance against Iran and his determination that the Iranian's will not acquire nuclear weapons will continue unabated by outside pressure from the Biden administration and European leaders.
To get a close up sense of the meaning of what the elections really mean for many here in Israel, the response by a Haredi parliamentarian who spoke from his heart tells it all in a nutshell. MK Yitzhak Pindrus of the Haredi United Torah Judaism party told his progressive political opponents "we're not animals like you" in a message apparently meant to assuage the opposing bloc. Pindrus spoke as polls and early vote counts predicted a victory for Benjamin Netanyahu's right-religious bloc, which included Pindrus's UTJ party. "We won't treat you cruelly like you treated us," Pindrus stated in a message to his political opponents. "We're civilized people, not animals like you. In the government you stole, you treated us, you walked all over us. You thought we were just rags. We're human beings," he says. "We will treat you well, we won't persecute you, we won't harass you," he says. "We'll take care of our rights, but we won't look for where we can harass you a little bit, where we can do you harm. We're not like you. You have problems? Look in the mirror, not at us."
In the coming days as the Prime Minister elect, Benjamin Netanyahu goes through the arduous effort of building a governing coalition, much will be said and reported to hinder his efforts. Names like Ben-Gvir and Smotrich will be paraded by the media as right-wing extremists who endanger Israel's democracy. The losing side of Israel's election will shriek their message that violence, hatred, and incitement is detrimental to democracy without taking any responsibility or accountably for the incitement that they themselves invoked and expressed without caring for the consequences. I like many others remain optimistic for the coming period for I have no doubt that the new government will respond with a spirit of goodwill and mutual respect, diffusing the poisonous discourse of the past year and a half.
Yair Lapid's "fight vs flight" dilemma
With just under two weeks until Election Day, and Israel's continued standing as a bastion of democratic stability and regional military superpower at stake, many recent contradictory revelations concerning the military service of Israel's alternative and caretaker Prime Minister, Yair Lapid, have only reinforced the pervasive feeling that he has been less than honest with the public and raises questions about his capability to lead the State of Israel. While no one doubts that Lapid served three years of military service as a military correspondent, recent revelations have raised numerous unanswered questions as to how he evaded combat service with no hard evidence or information being provided by the acting Prime Minister's office as to how he became a military correspondent, and how he has been able to keep what should be easily accessible information about his military service from being disclosed. If Israel had an objective media, journalists could have been expected to provide critical information and due diligence in their reporting about Yair Lapid's questionable military service, however what we got instead, with a few notable exceptions has been a media silence and cover-up of what should have forced Yair Lapid to immediately resign from public service.
Israel is a small country, and it's virtually impossible to make claims about one's military service without someone else who was there on the front lines who can verify what has been claimed. I, like thousands of others served in Lebanon during Israel's first Lebanese War in 1982. Many of us served in the very same units and participated in the very same events that Yair Lapid claimed that he witnessed or participated in. Lapid has claimed that he served in battalion No. 195 of the 500th Armored Division in Lebanon. Much of what Lapid has claimed over the years is not only impossible but proves that he has no idea of how forward units operate other than what he himself read, wrote, or invented as a gifted reporter.
During the period of two years that I served as a divisional mental health field officer in the Beirut area and later in the Eastern front, I examined, assessed, and treated many soldiers suffering from PTSD and other emotional states that were common among soldiers in the front lines including psychosomatic reactions such as asthmatic attacks. This type of reaction is commonly referred to as the fight-or-flight response, also known as the acute stress response, and refers to the physiological reaction that occurs when in the presence of something mentally or physically terrifying. This response is triggered by the release of hormones that prepare your body to either stay or deal with a threat or to run away to safety. Lapid chose the latter, and ran away to the safety of a cushy position as a military correspondent in the heart of Tel-Aviv Yafo. Lapid didn't run away from the front lines or the heat of battle but rather from the riggers and mundane regiment of basic training.
Lapid began his basic training at an Air Defense unit that was nowhere near Lebanon during the weeks of military training. Only soldiers with a medical profile of 65 and above were allowed to serve in combat areas, Lapid has claimed that his medical profile was lowered to 45 as a result of an asthma attack. Lapid has also claimed that he was present during an operational event that was known to many and widely reported because of its tragic ending and the involvement of Brigadier General Doron Reuven ז"ל who was promoted to head the 500th Armored Division only three days before the outbreak of the first Lebanon War. During the battle at Ein Zachlata, three officers in a jeep crossed inadvertently beyond enemy lines controlled by Commando Syrian forces. Two officers were killed immediately and the third officer was injured. General Doron Reuven ז"ל crossed enemy lines, under fire to retrieve their bodies and save the surviving officer. Yair Lapid has claimed that he was on that jeep and claims that he was saved by getting off the jeep to go eat lunch on the way. Lapid's claim that he was involved in this heroic event is a disgrace to the honor and bravery of General Doron Reuven ז"ל and blessed memory of the officers killed in this tragic operational event.
The relevancy of this event and Yair Lapid's alleged involvement tells us much about his psychological makeup when push comes to shove. Lapid's actions over the past three months as alternative and caretaker Prime Minister have "flight" written all over them. The most recent example of his natural predisposition to run away rather than stand his ground can best be seen in the recent negotiations with the State of Lebanon concerning negotiations on the gas and oil fields in the Mediterranean Sea opposite the northern coast of Israel. Lapid was personally involved in negotiating and concluding a maritime agreement with Lebanon, an enemy state that has publicly claimed that the agreement will obligate Israel in perpetuity. According to a report by Caroline Glick : "The Exclusive Economic Zone (EEZ) agreement Israel concluded with Hezbollah-controlled Lebanon will fundamentally alter Israel's maritime borders, deny the Jewish state tens of billions of dollars, which will go instead to a government controlled by Iran's Lebanese foreign legion, Hezbollah, and transform Hezbollah and Iran into actors in the eastern Mediterranean."
Leaders of nations have an obligation to stand up and preserve the national interests of the nation that they are leading. They must make every effort to put up a fight and not forfeit legitimate territorial claims and secure borders for the nation that they lead. Yair Lapid doesn't have the psychological make-up for standing up and fight, but chooses instead to stand down as he did during his military service. Lapid's surrender to Lebanon, a failed state in total chaos controlled by the Hezbollah terrorist organization wholeheartedly controlled by Iran is a testament to Lapid's personal inclination to choose flight rather than fight, as he has done throughout his political career and during his military service.
The Progressive agenda is unsustainable
Excessive governmental intervention in our daily lives, political correctness and "woke" terminology, the breakdown of law enforcement and the judicial system, and rampant entitlement for all, other than those who are "white", have become the norm. Progressive politicians are at the vanguard of the assault on common sense values and principles that we grew up with. An ever growing majority of Americans, Europeans, and Israelis are waking up to the realization that this assault by progressive forces has made our lives unbearable; rampant inflation, misguided energy policies, crime and fear on the streets, dysfunctional schools, and the rejection of traditional values have all contributed to the demise of what was once a common future and the idea that we are creating a better world for our children.
At this critical time, it is imperative that we understand the monumental and destructive changes that are being forced upon us so that we the people, can change the future that towards which progressive politicians are leading us. The time has come for the voting public to fully express its democratic rights and elect politicians that represent the people's will and values.
To fully comprehend the dangers of the progressive agenda, a simple examination of progressive energy policies of recent years would be a good place to start. In recent years progressive politicians throughout the Western World have drastically cut domestic fossil fuel production, and have begun to ban gasoline-powered vehicles while shifting to renewable sources from electricity, wind and solar. Yet at the same time, they have ignored that the power generation capacity and renewable energy infrastructure are not in place to achieve a realistic and sustainable green agenda. It seems as if the progressive agenda denies the need of a long-term solution that includes national strategies for reliable power production, affordable sustainable energy and a strengthened electrical grid.
The childish notion that we can overcome energy shortages when the wind doesn't blow and the sun doesn't shine is unsustainable and will make daily life unbearable, as we witnessed last year in the State of Texas when renewable energy sources collapsed resulting in the deaths of hundreds due to the cold.
This progressive energy agenda is doomed to failure and the public is paying the price. The dramatic inflation in energy costs has been felt simply by gassing up at a local gas station, but that's only the tip of the progressive iceberg. In Europe we are witnessing skyrocketing energy costs for electricity and this winter Europeans will experience an eight-fold increase in energy prices. Homes will be unable to be kept warm in the winter. Much of the fertilizer used in the world today is a product of fossil fuel. Lack of fertilizer or a spike in the cost of fertilizer due to the spiraling cost or lack of fossil based energy will affect food production in the United States and Europe leading to famine and hunger in the undeveloped countries of Africa and other parts of the world.
Western nations will have to decide whether they want to produce food or heat homes due to the scarcity and high cost of electricity, a lose-lose situation and a clear result of progressive energy policies adopted in recent years. The progressive commitment to sustainability and so-called green energy in recent years has become unsustainable. Western nations will have to undo these decisions and go back to coal-fired plants to keep up with energy demands.
Progressive political leaders have yet to be held accountable for their unsustainable energy policies, and the consequences will fall on the shoulders of individuals, families, and businesses everywhere. The progressive pipedream of climate utopia should be exposed for what it is; ending fossil based energy and replacing it with a far less reliable wind and solar energy market. Now is the time for demanding accountability, and Election Day is payback.
With elections rapidly approaching in many Western nations, now is the time to remedy the progressive wackiness that has taken over the public discourse and undo the progressive mindset. For a starter, conservatives believe in individual rights, not special rights. Progressives sidestep the voting public by turning to judges, executive orders and government bureaucrats to overturn the will of voters (as does the Israeli radical left).
Progressives love the word choice as long as they define what that choice is. Conservatives take a different approach; decisions on education, health care and even how we live out our religious beliefs should be an individual choice not dependent on progressive dictates. Progressives have adopted victimhood as a way of life; "What is unfair", "Who has offended me", "What can I be compensated for". Conservatives cling to the notion of what I can do for myself, my family, my local community, and for my country.
At this critical time, it is imperative that we understand the monumental and destructive changes that are being forced upon us so that we the people, can change the future that towards which progressive politicians are leading us.
Progressive energy policies are, as mentioned above, only the tip of the iceberg, the question that we must all ask ourselves is; will I be a supporter of the progressive agenda of unsustainable energy policies, or a supporter of the progressive ethic of entitlement? Or will I be reminded of the immortal refrain yelled by anchorman Howard Beale in the 1976 film Network. "I'm as mad as hell, and I'm not going to take this anymore!" It seems that the film, 46 years on from its release, has just as much to say about the state of the world today as it did back then.